Since everyone's already crossing their fingers for Leo to win an Oscar.
Voting started on December 27th for this year's best picture at the academy awards, and though the official list of contestants isn't out yet, there are some obvious choices.
The Wolf of Wall Street, although newly released, is surrounded by Oscar buzz, The Hobbit: The Desolation of Smaug is already up for other Oscar awards, and The Hunger Games: Catching Fire is certainly a fan favourite.
Here are the facts about the 2014 Academy Awards.
First off, the awards show will happen on Sunday, March 2nd, 2014.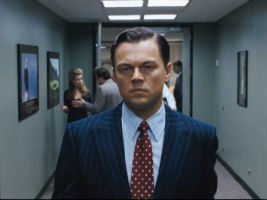 The finalists for Best Animated Feature have been decided, and include Despicable Me 2, Epic, and The Wind Rises. Best Foreign Film, Best Documentary – Feature, Best Live Action Short Film, Best Animated Short Film, Best Make-Up and Hair Styling, and Best Visual Effects have also received their finalists. Pacific Rim, Iron Man 3 and Gravity are amongst those in the running for Best Visual Effects. Films such as American Hustle, The Great Gatsby and, interestingly enough, Bad Grandpa, are in the running for Best Make-Up and Hair Styling. Imagine the look on Steve-O's face when he received that news.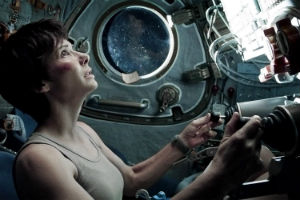 Awards pertaining to acting, sound and score have not yet been listed. Many have their opinions about who should walk away with Best Actor and Best Actress, though. Sandra Bullock is a favourite for her role in Gravity, as well as Jennifer Lawrence in American Hustle or The Hunger Games: Catching Fire, Maryl Streep in August: Osage County, and Cate Blanchett in Blue Jasmine. As far as Best Actor goes, everyone always hopes Leonardo DiCaprio will finally get his first, much-deserved Oscar, and he's been in both The Great Gatsby and The Wolf of Wall Street this year. The other contenders (who we'll still root for deep down) include Oscar Isaac for Inside Llewyn Davis, Tom Hanks for Captain Phillips, and Christian Bale for American Hustle. The list for best actor is very crowded this year though, so it'll be interesting to see who makes the list, and even more interesting to see who walks away with the Oscar.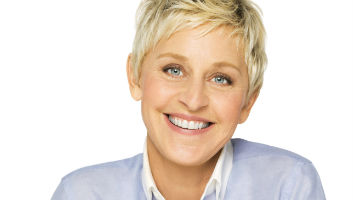 It's also a fact (an awesome fact) that Ellen DeGeneres will be hosting this year's Oscars. This will be her second time hosting the awards show – the first time was back in 2007. Over the last couple years, the awards had been hosted by first timer Seth MacFarlane, and for the ninth time by Billy Crystal, and both hosts received mixed reviews. Ellen's 2007 performance also received split critiques, though the show's extended format was also hard for viewers to handle. Ellen, ever the funny-woman, said on her Oscar hosting return, "I am so excited to be hosting the Oscars for the second time. You know what they say – the third time's a charm."