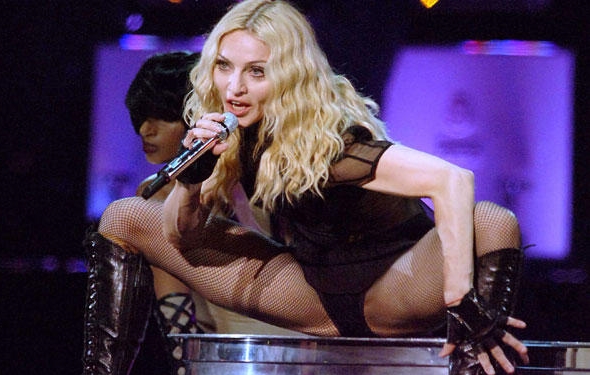 There are few names in the music industry that are bigger than Madonna. Regardless if you love her or hate her, there is no denying that her music has left a notable impact on the music industry. Of course, getting to the top has not been easy. During a recent interview with Harper's Bazaar, Madonna talked a little about her terrifying pre-fame years when she was simply a dancer in New York. Being a dancer, she had to make a living on her young, good looks. This, however, led to a number of problems.
During this interview, Madonna talked about how hard it was moving to New York City from her small home in Bay City, Mich. During her first few years living in New York, she said it all felt like a huge nightmare that she simply could not wake up from. During her first few years in New York City, she was robbed on a few different occasions and even held at gunpoint. However, the one that has stuck with her the most was the time when she was raped at knife point.
Madonna went on to say, "New York wasn't everything I thought it would be. It did not welcome me with open arms. The first year, I was held up at gunpoint. Raped on the roof of a building I was dragged up to with a knife in my back, and had my apartment broken into three times. I don't know why; I had nothing of value after they took my radio the first time."
Although these events were terrible, Madonna said that she refused to give up. She said that it would have been easy to just call it quits and let the robberies and rape get the better of her. Instead, she just picked herself up and kept fighting. In fact, Madonna said, "If I can't be daring in my work or the way I live my life, then I don't really see the point of being on this planet."
Madonna may be making bank now, but it has not always been that way. She said that she had to do a lot of things just to pay her rent while living in New York. While talking to Harper's Bazaar she said, "Trying to be a professional dancer, paying my rent by posing nude for art classes, staring at people staring at me naked. Daring them to think of me as anything but a form they were trying to capture with their pencils and charcoal. I was defiant. Hell-bent on surviving. On making it. But it was hard and it was lonely, and I had to dare myself every day to keep going."
Madonna said that she may be 55 now, but that does not mean that she is ready to stop. She wants to continue pushing boundaries and living controversially. This is what she has done her whole life, and we have come to expect no less from her. Now, however, we know a little bit more about her past.
[Via Harper's Bazaar]