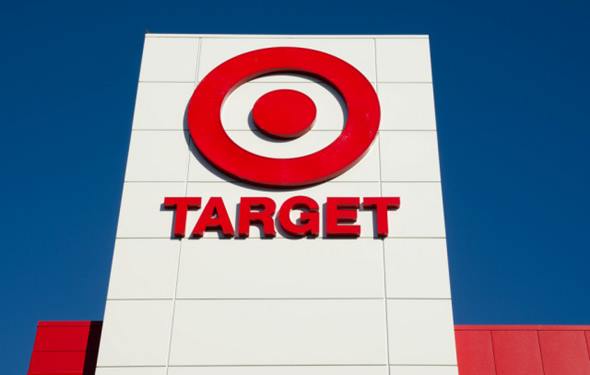 Customers of Target are receiving a scary email in their inboxes if they are shopper of the retail chain. Back in December, Target had a huge breach of data. Customers that shopped in-store and used a credit or debit card to pay for their purchase had their information stolen.  The information stolen included credit or debit card information with pin numbers, security codes, and expiration dates attached. With this information, hackers and other criminals can take your credit card details and create a fake card or use your details to shop online. If you were a Target shopper during the holiday shopping season, you are at risk. Target is not the only retail chain that fell victim to breaches during the holiday shopping season in 2013. What does this all mean for shoppers? Are you at risk?
Anyone that is a shopper of Target is at risk. Not only the shoppers that  visited one of their stores in early December, but anyone that is a member of their emailing list as well. This writer also received an email from Target warning of the data breach, and this writer has not shopped at a Target store in months. Target discovered that their data breach did not only impact those that shopped in-store, but these other users as well. A total of 70 million users had their information stolen during the data breach, according to USA Today.
The CEO of JP Morgan, Jamie Dimon, has spoken out about the data breach. The company is the largest maker of credit cards, and the company has been forced to replace two million cards due to the data breach. Target is not the only retailer that had their systems breached though. Neiman Marcus has also reported a data breach that impacted 40 million of their customers as well, according to Bloomberg Business Week. Three other unnamed retailers were also involved in the hacking as well.
This brings new things to light. Your information is not safe. Before, it was a major concern that your data could be stolen when you shopped online. This is a new era, and you can have your information stolen when you shop in-store, and it could happen at anytime. Dimon warned that upgrades need to be made in security to prevent these types of data breaches from happening in the future. Hackers are getting better at what they do. These data breaches are definite proof of that.
Target took their time warning consumers too. While they waited to inform their customers of the data breach,  criminals were running up charges on unsuspecting individuals. The safety of your information has been a topic of conversation in recent months. It began with the problems facing the Healthcare.gov site. The site was not made to handle security issues. Hackers were able to hack into that site with little work on their parts. With new concerns over the Healthcare.gov coming to light this week, your information is not protected. Target and Neiman Marcus thought that they had done all they could to protect their systems and your information. This is not the case. Your date is not secure anywhere. This includes online and through technology used by stores and other locations.
Events like this make someone stop and look at how they handle their information. Your credit is a direct link to you and your money. Your phone number, address and email address are direct links to you. This information can put you at risk if it falls into the wrong hands. What can you do to keep yourself protected? In regard to your credit, you need to keep an eye on your bills. Check out your charges closely. Some credit or debit cards can trigger an email sent to you when a new charge is made. Check to see if your card has this feature and hook it up today. It will save you the guess work when your bills arrive in the mail.
Are you one of the 70 million impacted by the Target breach? Are you concerned about the Healthcare.gov security issues? Do you think your information is safe?