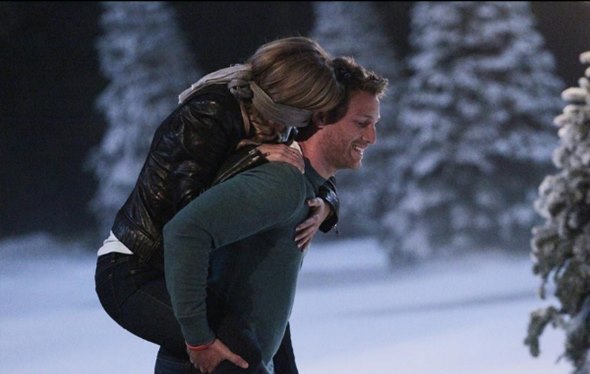 Another controversy has popped up in the reality television world this week, and this time it is Juan Pablo Galavis from "The Bachelor" on ABC that has landed himself in some very hot water with fans and the network. Let's take a look at what he said and the reaction to it in the media.
Juan Pablo Galavis is the man looking for love on this season of the reality series, and he put his foot in his mouth in a big way on the red carpet on Friday night. He was asked whether or not a gay person should look for love on the series, and he quickly said no. He also went on to say they are too 'pervert' for such a show. His first language is not English, so the language barrier could be an issue here. However, the comments hit the media, and they created a storm of controversy.
It was just last month that a Phil Robertson from "Duck Dynasty" made his own anti-gay remarks. His comments caused A&E to remove him from filming for a time. That series premiered on the network last week, and it did see a drop in viewers from the season four premiere. About 8.5 million tuned in to watch the episode. This is a drop from 12 million for the season four starter, according to The New York Daily News.
Like A&E, ABC was quick to release a statement about Juan Pablo's comments, and they were not happy at all. They said the following, according to Wetpaint Entertainment:
Juan Pablo's comments were careless, thoughtless, and insensitive, and in no way reflect the views of the network, the show's producers or studio.
"The Bachelor" has already wrapped production on Juan Pablo's season, so there was no threat of not filming his season by the network. Episode three is set to air later tonight, and the network has seen a jump in the ratings this season. This is due to Juan Pablo's popularity with the fans. He won viewers over during his time on Desiree Hartsock's season of "The Bachelorette" last summer.
Will ABC continue to see those high ratings after these comments by the reality star? He did quickly apologize about his comments after the buzz over them began. He released a long statement on his Facebook page talking about the intensity of gay people. The franchise does follow one man or one woman looking for love, and that tends to involve a lot of kissing and making out. Sometimes, the chosen one will kiss more than one person during an episode. He went on to say that his comment was taken out of context.
Even with the drama his comments have caused, they do bring up a point. Would fans tune in to watch a gay or bisexual person look for love? Would ABC mix it up and have one man look for his male counterpart? Or in the case of a bisexual person, would the network mix up the dating pool to include both men and women? That is not likely. The network hasn't even been able to bring a same-sex couple on "Dancing with the Stars," and that was first discussed three years ago.
Is it because of advertisers? Is it because the network isn't too sure that fans of the franchise would tune in to watch such a change on the series? The network does have to cater to their viewers. Juan Pablo's language did garble his message, but he was trying to think of the younger viewers as well. The physical side of the series might become too much for younger viewers if it involved gay pairing. The series airs during the 8pm time slot when children are still up. He is a father with a young daughter. He isn't even allowing her to see his season. She was only allowed to see the premiere episode.
What do you think? Would viewers tune in to watch "The Bachelor" or "The Bachelorette" with a gay or bisexual person looking for love? Would you tune in?