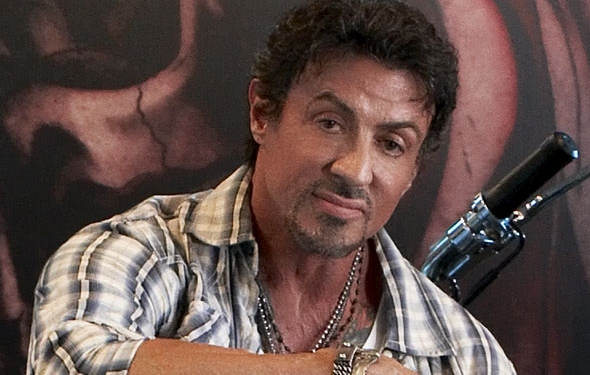 The Expendables has proven to be a very popular movie franchise. No, these movies are not full of great stories or unforgettable dialog. In fact, they lack all of those things. What these movies do have is a bunch of old action heroes teaming up to make fun and entertaining movies. The first two Expendables movies have proven to be box office successes, so it should come as no shock that they are planning on making a third one. This time, however, some familiar faces are going to be left out.
According to a new tweet that was posted by Sylvester Stallone, Bruce Willis will not be in "The Expendables 3," which is in the middle of being filmed right now. That being said, Bruce Willis is being replaced by another famous actor, Harrison Ford, who is best known for his role as Indiana Jones.
So why is Bruce Willis out? Apparently he and Stallone have had some kind of falling out. In fact, Stallone was very vocal about his feelings towards Willis on his official Twitter page. In this first twitter post, Stallone took a few verbal jabs at the "Die Hard" actor by saying:
"WILLIS OUT … HARRISON FORD IN !!!! GREAT NEWS !!!!! Been waiting years for this !!!!!"
Of course, Stallone did not just leave it at this. Just five minutes later, Stallone was back on Twitter, launching yet another attack on Willis. He said the following about Bruce Willis:
"GREEDY AND LAZY ….. A SURE FORMULA FOR CAREER FAILURE."
For those of you who do not know, Willis played the role of Church in the first two Expendables films. Thus, we know that Church will not be making an appearance in "The Expendables 3," but there is still no word yet on what role Harrison Ford will play in the movie. Other actors that will be in the movie include Jason Statham, Arnold Schwarzenegger and Jackie Chan. The director of the film will be the man behind "Red Hill," Patrick Hughes.
According to Box Office reports, the first two films earned a staggering $575 million worldwide. This next film is expected to just continue adding to this amazing sum with or without Bruce Willis. So far, Willis has had nothing to stay about Stallone's comments.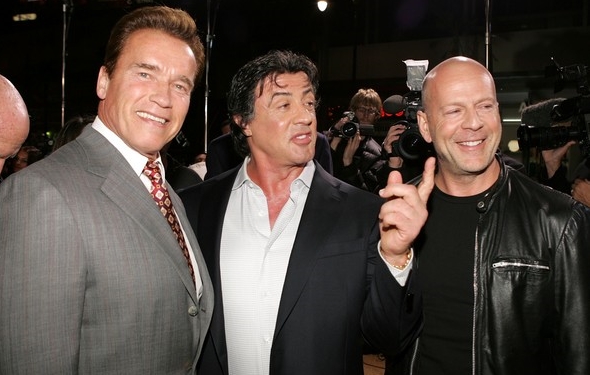 One thing is for sure, Harrison Ford might be 71 years old, but there is no doubt that he can do this movie. In fact, during his latest Indiana Jones movie, "Indiana Jones and the Crystal Skull," Ford did all of his own stunts. During an interview about the movie, he said that if he was too old to do the stunts, then Indiana Jones would be too old as well. He also recently told The Telegraph that he would be keen to play the role of Indiana Jones again for a fifth movie if asked.
Of course, age is really not a factor for any of the actors that have played in The Expendables movies so far. Sylvester Stallone is 67, Jackie Chan is 59, Bruce Willis is 58 and Jean-Claude Van Damme (who was the bad guy in "The Expendables 2") is age 52. Besides Jackie Chan, a number of new faces will be in "The Expendables 3." This includes Mel Gibson, Nicolas Cage and Milla Jovovich.