On IMDB, Django Unchained has reportedly made over 30 million dollars so far, at box office. With this news comes predictions that it may break a personal best over Quentin Tarantino's other movies.
It's tracking well compared to Tarantino's other films: Pulp Fiction has made about $213 Million, Kill Bill Vol. 1 has pulled in $180 (its sequel has made a still hefty $150+ million worldwide), and one of my personal favorites Reservoir Dogs hasn't made much over $2.8 Million.
Clearly the only remaining film that would stand a chance in Django's way would be the $321 million worldwide gross of Inglourious Basterds. If the momentum of his current movie continues, it's very possible for this record to be beat by Tarantino's western phenomenon.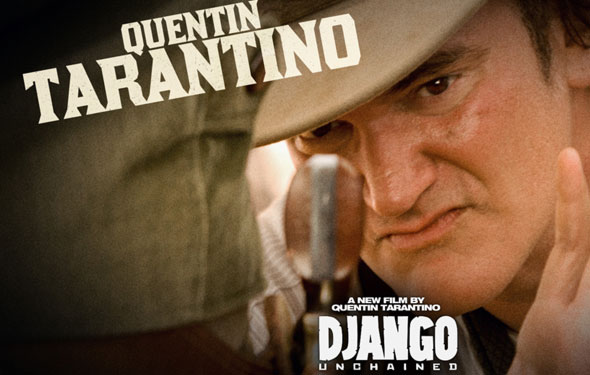 The movie is also faring very well critically. As of right now it is staying strong with a B+ on Rotten Tomatoes and a solid B on Metacritic.
The difference, of course, is that on Rotten Tomatoes, most of the earlier mentioned Tarantino flicks have better scores (on Metacritic, Django is towards the top of the stack – critics can't make up their minds!). But then again, critical success and profits don't always have to agree.
[via The Wrap]