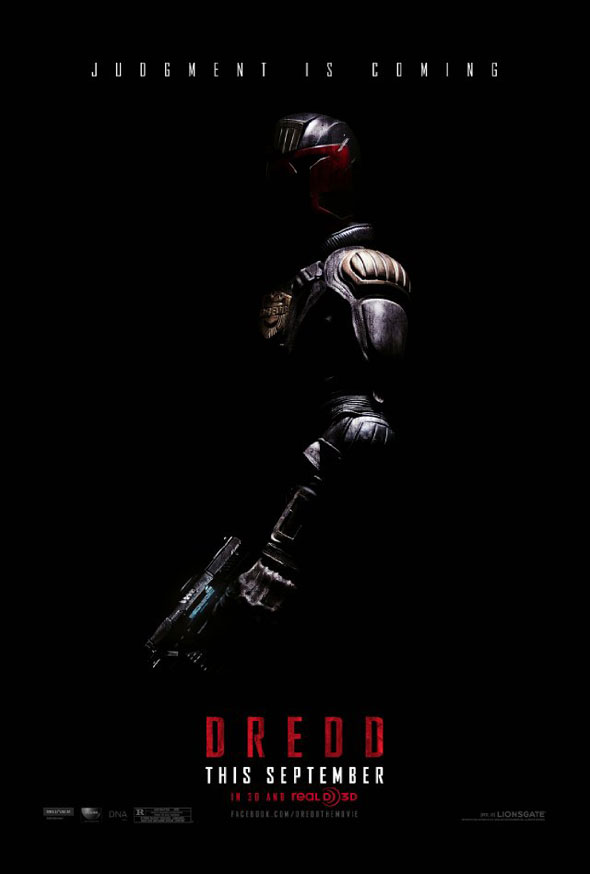 Dredd, the recently announced UK reboot of the Judge Dredd franchise by DNA Films, looks much different than the mid-90s version that many moviegoers are used to. Starring in the titular role is Karl Urban, an actor known for many supporting parts in films such as:
Priest
Star Trek
Pathfinder
Doom
Bourne Supremacy
The Chronicles of Riddick
The Lord of the Rings: The Return of the King
The Lord of the Rings: The Two Towers
Ghost Ship
The plot is different than the last installment but with the same basic formula – in the future, a super-violent city has forced the police force to act as the judge, jury, and executioner in the pursuit of criminals.
Dredd teams up with a fresh rookie cop to take down thugs dealing a new age reality-altering drug SLO-MO – a brutal gang that is masterminded by Lena Headey, who you may remember as the queen from 300 and Sarah Connor from Terminator: The Sarah Connor Chronicles.
Oh yeah, Lena Headey is also in Game of Thrones as the sinister Cersei Lannister – so her part in this movie is just right.
Here is the official trailer:
Karl Urban looks to be perfect to play the character of Dredd, as he is a tough "guys' guy" and can make a mean grimace just as well as Sylvester Stallone can.
The drug in question, SLO-MO, even seems like a real life drug that sounds great and terrible at the same time – it makes your brain think that time is moving at 1% of it's actual speed – which could destroy your life and really mess up your psyche.
The trailer is cool too, featuring La Roux's dubstep song In For The Kill, which sets the tone – it is trippy enough to make some viewers feel emotions that the Dredd drug SLO-MO might kindle.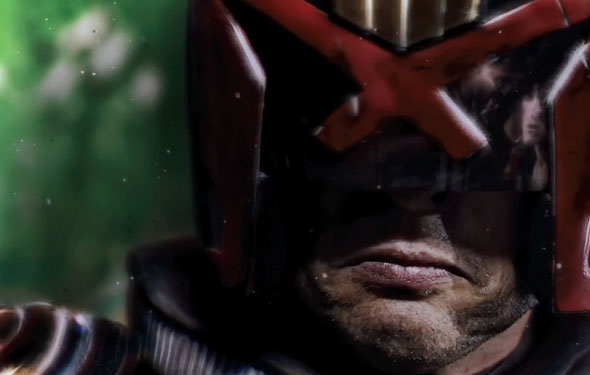 While we may not know how good this movie is or will be, the main thing that is apparent is that it seems more serious than the Stallone version, which often times felt like a cartoony campy action movie (which is not a complaint!).
Take a look at the old Judge Dredd (1995) movie starring Sylvester Stallone, where he loves to say I AM THE LAW!
Other Thoughts
While the trailer does spark some interest, it also somehow reminds me of Indonesian action SWAT explosion thriller The Raid: Redemption.
Perhaps I'm just looking too deep into the similarities, but maybe you should just watch this trailer and see what you think:
http://www.youtube.com/watch?v=PkULMOFpuCo
At the very least, you could enjoy this flick starring Iko Uwais and Joe Taslim as you wait for Dredd to be released on September 21, later in 2012.