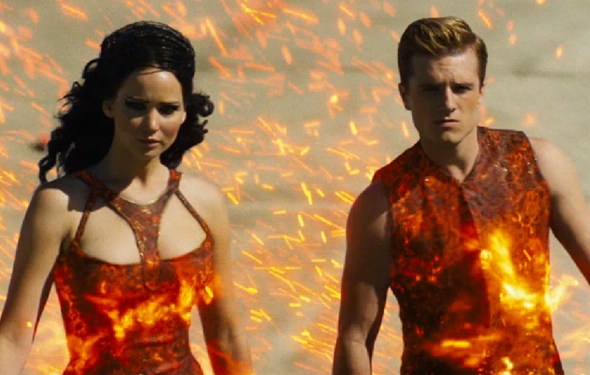 The weekend is over, and that means that the results for the box office are in. This time, it looks like Disney was finally able to make a comeback with its new animated film "Frozen." This may be the second week that "Frozen" has been out, but it is the first time that "Frozen" has placed number one. It was able to knock Lionsgate's "Hunger Games: Catching Fire" off its top spot.
According to box office figures, "Frozen" was able to bring in some $31.6 million over the weekend for Disney. This is great news for Disney, which has been struggling to release blockbuster movies as of late. In fact, the company lost a ton of money when it released "The Lone Ranger" earlier this year. "Hunger Games: Catching Fire" has been out for three weeks and has now slid to the number two spot by bringing in $27 million.
Although these two movies were able to bring in a lot of money, things did not fare so well for other movies that came out this past weekend. Relativity Media released its movie "Out of the Furnace" over this weekend as well. It was able to come in third place, but it only brought in $5.3 million. This movie stars Casey Affleck and Christian Bale.
Overall, it was a pretty decent week for the box office. According to reports, box office figures were up 16.9 percent compared to the same time last year. This really has little to do with the movies that are being released and a lot to do with the fact that the economy is finally starting to recover. Now, with a stronger economy, people are much more willing to go out and spend money on entertainment, which of course includes movies.
Rentrak, which is the official box office tracker, said that this year is running just ahead of last year's record-setting pace in sales. According to Rentrak, box offices should be able to surpass the $10.8 billion that was made off domestic ticket sales last year. "The Hobbit: The Desolation of Smaug" should help the box office push past last year's numbers when it is released later this year.