2014 has just begun, and it's time to get excited for this year in movies.
Of course, there are tons of films coming out, and everyone's tastes are different. But here's a list of movies that most of us will be lining up for this year.
Knights of Badassdom
This might just end up being silly. It's a movie about LARPers accidentally setting a demon loose in our world, and it hasn't been very well-marketed, so maybe not EVERYONE is excited. The hype revolves around the fact that Pete Dinklage is going to be in it. Thanks to Game of Thrones, he's well-known and well-loved in  the fantasy world, so anyone who's actually heard of this movie will probably be running out to see it. If it's even playing in a theatre near you.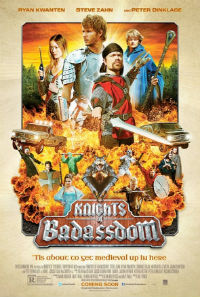 The Lego Movie
A lot of movie fans laughed when they first heard news of this movie's existence. Yeah, kids'll see it, and it'll probably have some jokes for parents as well.
Then the trailer came out. I personally laughed out loud. Then I told everyone else to watch the trailer, too.
The movie also has a huge all-star cast, including Elizabeth Banks, Will Ferrell, Charlie Day, and Morgan Freeman. The guys who made 21 Jump Street and Cloudy With a Chance of Meatballs created the film, as well, so if you felt like you didn't want to watch some dumb product-placement kids movie, think again. It should be a hilarious product placement kids movie.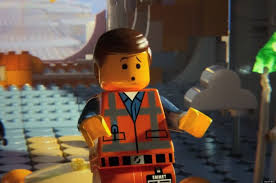 RoboCop
Everyone's excited for RoboCop. It looks awesome, the effects are wicked, the cast is awesome (Sam Jackson in RoboCop? Don't mind if I do!). The original was well-loved, and this one doesn't seem likely to disappoint fans or newcomers.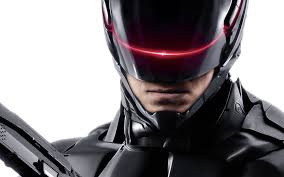 300: Rise of an Empire
This sequel's been a rather long time coming. In a lot of ways it looks quite similar to the first one, but hey, 300 was a huge hit, so why not watch it again? Plus now we know Lena Headey  from Game of Thrones. Who doesn't want to see Cersei Lannister kicking butt in a Zack Snyder movie? Mind you, Snyder is only writer and producer this time, but surely he has enough money that the director will do exactly what he asks.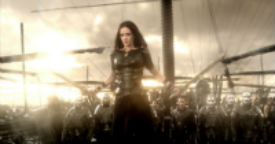 Veronica Mars
The short-lived crime-drama is getting a movie, and fans are extremely excited. The still-lovely Kristen Bell will be reprising her role for the film, which will take place 9 years after the events of season 3. Add a cameo appearance by James Franco, and you've got yourself a film worth seeing. If you haven't watched the show, you have until March.
Divergent
You've seen the trailers, there are posters all over the place, perhaps you've even read the novels. This is one of many, many teen movies aimed at girls that will be riding on The Hunger Games' coattails. This is the story of a teenage girl who must be brave, and who is different, so it's going to be better than Twilight. It certainly looks cool, and the books are very popular. Also, much like The Hunger Games, it won't be completely embarrassing for a guy to go see.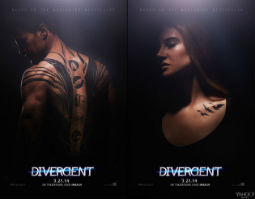 Transcendence
Your mom's probably told you all about this one – Johnny Depp's going to be in it. However, unlike the last couple movies he's been in, this one looks like it could actually be good. It looked very intriguing in the trailer. With an interesting plot and a whole lot of action, this should be a movie for just about everyone.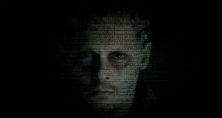 The Amazing Spider-Man 2
Mary Jane ended up getting cut out of this one, but most people will probably be excited to hear that.
Between everyone's love for super-hero movies, the fact that Garfield is a much better Peter Parker than Tobey Maguire ever was, the success of the first film, and Emma Stone's awesome levels, everyone's going to be racing out to see The Amazing Spider-Man 2. The Rhino and Electro, played by Paul Giamatti and Jamie Foxx respectively, will be Spidey's nemeses this time around.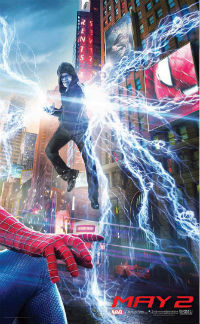 Neighbors
This honestly just looks funny.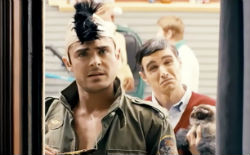 Maleficent
In the world of Disney nerdom, many a young lady will tell you of her love for Maleficent. She's just so freakin' cool. Jolie's an awesome choice to play this terrifying woman, and it'll be fun to see Disney take this dark turn with one of its classic villains.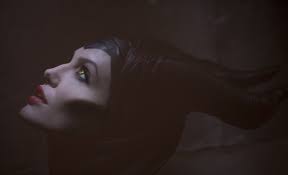 The Fault in Our Stars
John Green's tragic teen love story is coming to the big screen this year. One can say it's a movie for girls, but ultimately guys can enjoy it, too. It's a witty look at love, loss, and life … as long as you can handle shedding a LOT of tears.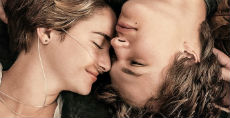 How to Train Your Dragon 2
Hiccup and Toothless return, and this time, they're going way past Berk. With the vikings' ability to fly over oceans and seas, this second film in the trilogy will be taking the characters and dragons we love to distant lands. The main cast is returning, and new actors will be joining them. The animation looks just as beautiful as last time, the music sounds just as good, and now all the characters have grown up, so it's less weird when we have crushes on them! Who wouldn't be excited?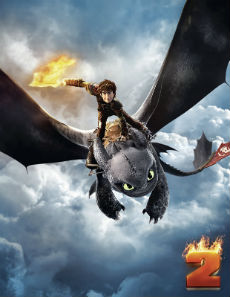 Guardians of the Galaxy
Another superhero movie, this one about Marvel's … well, guardians of the galaxy. They're lesser-known than a lot of the other superheroes we've seen on the big screen these last couple years, but that might actually bring in a new crowd of viewers who don't really care for your generic super-dude film (such as myself). Plus the cast includes Benicio del Toro, Bradley Cooper, Vin Diesel, Lee Pace and John C. Reilly. Sounds like a good time.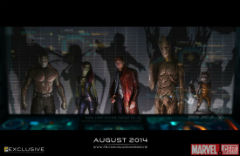 The Hobbit: There and Back Again
The third part of the Hobbit series will come out this year, and since everyone in this world and Middle Earth went out to see the first two, why wouldn't they go see this one, too?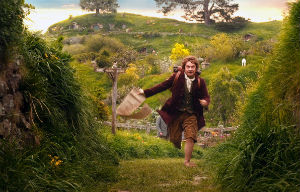 What films are you most excited for this year?