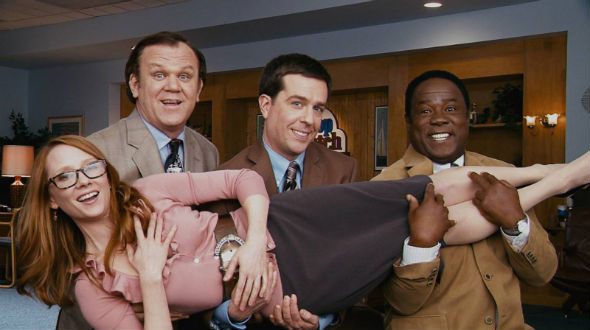 With the rate that films enter and exit a theater, it comes as no surprise that a good film will often go unrecognized. Such was the case with "Cedar Rapids" a slow burner of a film that starts methodically but slowly and relentlessly builds into a raucous and hilarious ride through the titular city.
Ed Helms takes the reigns as leading man and handles the job effectively. He plays Tim Lippe a hapless, thirty something who has never left his home town and is currently having an affair with his fourth grade teacher Mrs. Vanderhei, played with a surprising amount of honesty by Sigourney Weaver.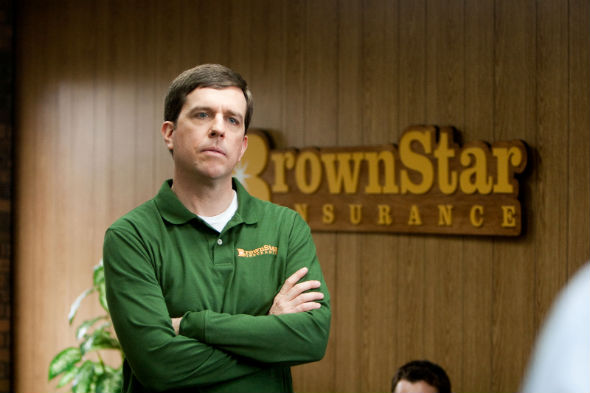 Tim is, for all intents and purposes, a loser. He is an insurance agent, takes his casual relationship with his old teacher way too seriously and wouldn't know a good time if it jumped out and bit him in the ass. He is awkward, practically unsociable and incapable of any action outside the realm of lame and Helms' approach to Tim is quiet and, at first, seemingly standard fare for the actor.
But as the film progresses, so does Tim, and his growth as a character is perfectly reflected by Helms, who leaves so much of his stumbling unsaid and lets it roam through the silent language of facial expressions, which adds sincere depth into Tim's psyche.
When the top sales agent dies from accidental, sexually inflicted asphyxiation, Tim is chosen to represent the agency at the annual insurance salesman convention, a thought that terrifies the homegrown townie. After his boss convinces Tim his presence is necessary at the convention in order for his company to be in the running for the coveted Two-Diamond award, Tim gives in and soon he is on his way to Cedar Rapids, Iowa where the convention is being held.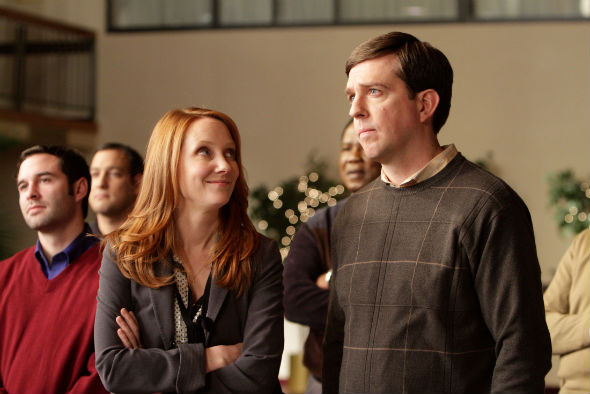 Upon arrival, Tim meets and befriends his two roommates: the quiet and well pronounced Ronald Wilkes, played by the scene stealing Isiah Whitlock Jr., and the overbearing loudmouth and convention veteran Dean Ziegler, a showcasing role for the multi talented John C. Reilly. Ronald and Dean introduce the intrepid Tim to fellow salesman Joan Ostrowski-Fox, played by the lovely Anne Heche, whose comic machismo is on full display as a woman trying to make a living in a male dominated career field.
The four leads work together great, their chemistry unbridled and unavoidably refreshing and the script works off each individual's talents perfectly.
John C. Reilly is always a joy to behold, for no matter the quality of the film he is always on his game. His character carries us through the realistically bland and purposefully thoughtful introduction and provides Tim, and thus the audience, with a shocking dose of foul-mouth incredulousness. He is a master at seamless line-delivery and here his words are raw and appear to be off the cuff, which gives strong indication to the high quality of the script and Reilly's ability as an actor.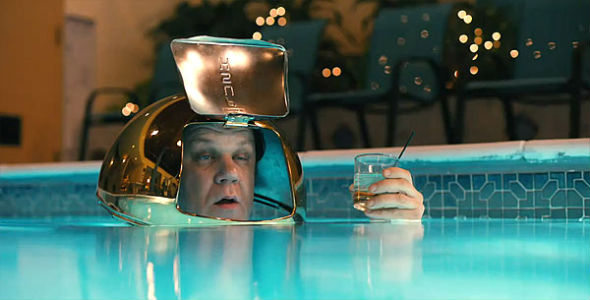 Whitlock too is a wonderful surprise. His take on Ronald Wilkes is surely to become one of the greatest comedic characters of all time, with the depth of his overall sincerity and love for the HBO program "The Wire" providing the film with much of its heart and laugh out loud hilarity.
Anne Heche too deserves accolades for holding her own against such talent and for pumping real life gusto into her character. She is an actress that does not get her due recognition, for she has a knack for bringing the audience to her side.
And as a special surprise, the always appreciated Alia Shawkat, of "Arrested Development" fame, shows up as a hooker who befriends Tim and takes him on a wild journey through the seedier side of Cedar Rapids. Shawkat not only has great character sensibility but she also delivers the funniest line in the entire movie, cementing her place as not only a great comedic talent, but an actress to watch as her career grows and her roles and talent become more defined.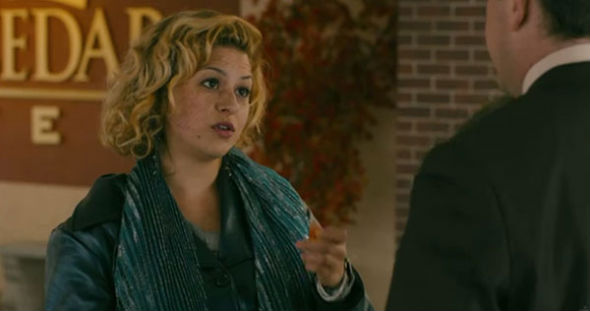 Perhaps the most impressive aspect of the film is its timing. The characters are built slowly and through simple interactions at first, offering glimpses into personalities and their place amongst the zany world, establishing strong motivations and beliefs that are brazenly challenged and contradicted in non-stop hilarious action.
And while a film like this really relies upon the actors to interpret the situations, recognition for this wonderfully engrossing and charmingly filthy script must be given to Phil Johnston, whose story builds and builds and whose characters grow and grow almost unnoticed until everything explodes in a wild array of dubious debauchery and heavy methamphetamines. But never once does the film lose sight of its purpose: to have fun.
The balance between character development and comedic action is handled very neatly by director Miguel Arteta, who takes his time to craft situations and surroundings so when it comes time to exploit them for comedy, the set-up has been established and the humor that much richer.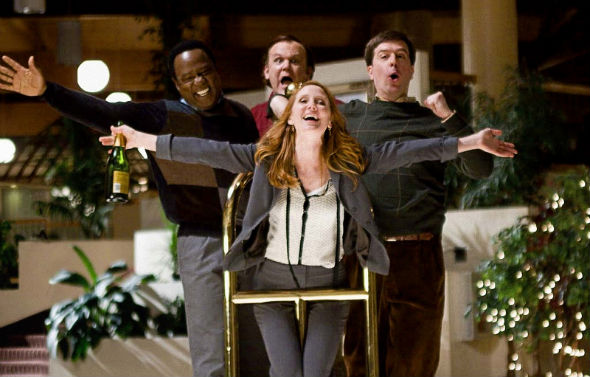 It is a film enthusiastic in its story and brimming with enough heart to make even the Grinchiest of man smile and appreciate a film that asks nothing more than to relax and enjoy a journey with great characters and some of the richest and most fulfilling comedy in recent memory.
It is a welcome change amongst CGI superheroes and exploding, morphing robots, so if you haven't had the chance, check it out. You might find you've missed out on something simply worthwhile.