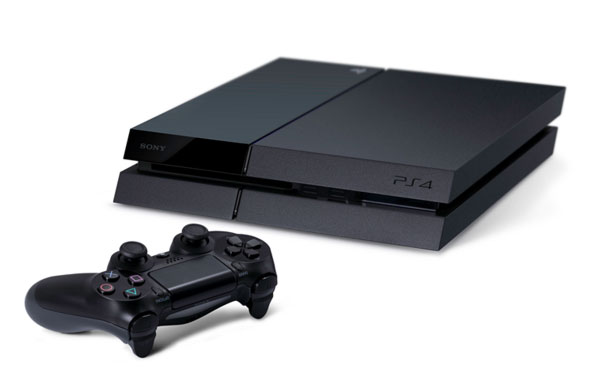 Everyone loves to buy consoles right when they come out. However, the general rule of thumb is that you should never by a console at launch. With the Wii U, it had a lackluster line-up of games. Now with the PS4, a number of gamers are reporting that their consoles are bricked. This means that they dropped hundreds of dollars for a fancy looking paper weight. The best way to solve this problem is to get a new console, right? Well unfortunately, there are no replacement consoles available at this time. Enjoy your broken PS4!
The biggest problem being reported right now is a "blue pulsing light." The blue light that runs down the center of the console just keeps flashing. According to reports, this is a sign that the PS4 is "failing to boot." Sometimes you can fix this by simply checking the cables and making sure everything is plugged up right. Other gamers, however, are not so lucky and find that their consoles were completely bricked.
This flashing blue light seems to happen at different times for different owners. Some say that the console did it right out of the box. Others say that they did not have the problem until after they played games for a few hours. You can call Sony, but the representatives can only try to help you work out the issue. When they cannot find the problem, which they never do, they will tell you that you need to wait for them to ship you a return box. Then, you ship the unit to Sony to have it fixed or to get a replacement. Needless to say, you will be without a console for weeks.
Thankfully, overheating does not seem to be as big of a problem. However, there are some owners who say that their systems have already overheated. When this happens, the blue light down the center turns red. At this point, you have to wait 20 minutes before the console will even turn on again.
Last, but not least, there are some owners who tell others to check their HDMI connector. Apparently, a number of consoles have shipped with debris stuck in the connector. If the HDMI cable does not go in smoothly, do not force it. Check out the HDMI port on the console to see if there is anything stuck in there.
Needless to say, these problems are causing many owners to be unable to play their PS4 systems. In fact, there are some video game review sites that have reported that they are unable to review PS4 games at this time because their system is not working. Hopefully, Sony will be able to work out these issues in the near future.
The Xbox One will be the last console launching this generation. The Wii U is finally getting back on its feet with some quality games being released this year. Also, some price cuts have made it a much more attractive option.
Will Xbox One launch with any problems? Maybe the higher price tag on the system means that you pay for higher quality and that the system will work better? Either way, we will find out this coming Friday!