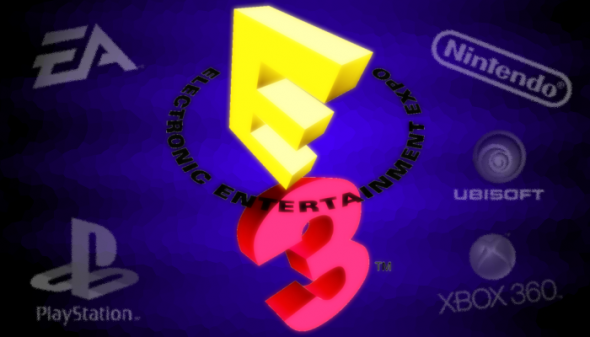 E3 has come and gone, but the news they dropped on us is still fresh in everyone's memory. Nintendo, Sony and Microsoft all had a lot to gain from this expo, but unfortunately it did not work out the way they all planned. So here is a complete breakdown of what we saw at this year's E3 from the three companies people were watching the most!
Microsoft
If there was one company that had the most to gain, it was Microsoft. Its Xbox One unveiling press conference before E3 did not go the way they planned. Instead of building up hype for the new console, it ended up with nothing more than a lot of bad press caused by concerns over the Xbox One's used game policy, having to connect to the internet at least once every 24 hours and the Kinect being required. Not only that, Microsoft focused way too much on the Xbox One being a multi-media device and not enough on it being a gaming console. To set the record straight, the company had to address these issues and focus on the games.
Well, they did at least half of what they needed to do. Instead of addressing the big pink elephant in the room, Microsoft came out talking about nothing but games. In total, eight exclusive games were shown off for the Xbox One, alongside a slew of multi-platform games. Some of the games it showed off included Metal Gear Solid 5, Kinect Sports Rivals, Ryse: Son of Rome, Killer Instinct, Titan Fall, a new Halo game and Dead Rising.
Although it was nice to see Microsoft come out and focus on the games, it would have been nice for the company to address the concerns that everyone had over some of the Xbox One features. This goes double since the console was given the high price tag of $499. Expect to hear more about the Xbox One as its holiday release date draws closer.
Sony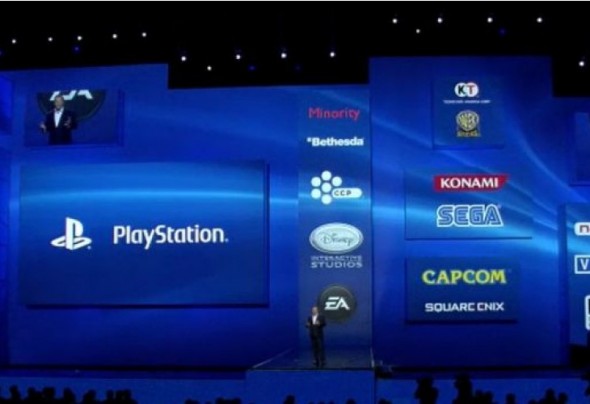 Going into E3, not much was known about Sony's PlayStation 4. We hadn't even seen the console yet! We also didn't know whether Sony was going to be following in the footsteps of Microsoft in terms of its used game policy. In short, the only thing that was expected from Sony this year was to come out and give us more news about the PS4. The company did that … and so much more!
Sony didn't waste much time with jumping in and showing us what the PS4 looked like. Unlike previous PlayStation consoles, the PS4 was surprising small. Overall, the PS4 just came off looking a lot more stylish than the Xbox One. However, it is not all about the "look" of the system; it is about the games, features and price point.
To start with, Sony showed off a sizzle reel showcasing PS3 games that are due to come out this year. None were more noteworthy than The Last of Us, which actually just launched June 14. It also showed off a few Vita games, like the God of War Collection and The Walking Dead. From there, Sony finally moved on to PS4 titles. Here it showed off The Order: 1866, Final Fantasy XV, Kingdom Hearts 3, Assassins Creed 4, Elderscrolls Online, Watch Dogs and Mad Max. It also showed off several indie games, including Oddworld: New'n'Tasty, Mercenary Kings, Secret Ponchos and Octodad.
At this point, Sony was having a decent press conference, but it wasn't great. At least, not until it got into the real information everyone had been waiting for. Near the end of the press conference, Sony announced that it will have no restrictions on used games, and gamers will not be required to connect to the internet every 24 hours in order to play their games. To top it all off, it even undercut Microsoft's price tag by slapping a $399 price on the PS4.
Needless to say, the people who were live at the event went absolutely nuts during these last announcements. Guess it just proves that gamers were happy to see that Sony paid attention to the reaction Microsoft got. The only part where Sony slipped was announcing that people now have to buy a PlayStation Plus membership in order to play online. Of course, this was heavily overshadowed by the other announcements.
Nintendo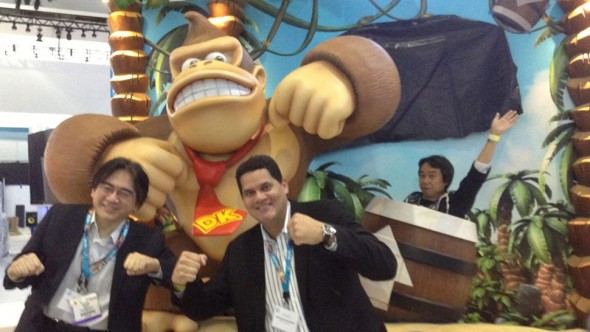 Unlike Sony and Microsoft, Nintendo didn't have a new console to show off this year. Instead, it needed to do just one thing, and that was focus on games for the Wii U. The Wii U has not been selling as quickly as Nintendo had hoped, and it needed to announce some games to put the hype back into the system.
Instead of having a traditional E3 press conference, Nintendo opted to host an online Nintendo Direct where they could purely focus on games. It did have a booth at E3, which was set up with a number of gaming stations where members of the media could get their hands on demos of some of the games that were announced. Nintendo even gave gamers a chance to get their hands on E3 demos by partnering up with Best Buy to provide gaming stations that featured demos of select E3 games.
All in all, Nintendo came out and did exactly what they needed to do. They started off by talking about Pokemon X and Y for the 3DS and some of the new features this game will bring to the table. Some other games for the 3DS that were shown at this year's E3 included Yoshi's New Island, Shin Megami Tensei IV and The Legend of Zelda: A Link Between Worlds.
Although it was nice of them to talk about 3DS games, it was Wii U games that everyone wanted to see. After all, the 3DS is selling like hotcakes; it's the Wii U that is having some trouble. To fix this problem, Nintendo turned to its heavy hitters and announced Mario Kart 8, Super Mario 3D World and Donkey Kong Country Tropical Freeze. It also showed off more footage of games players already knew about, like Bayonetta 2, New Super Luigi U, The Legend of Zelda Wind Waker HD, Pikmin 3, The Wonder 101 and the Monolith Soft game called X. It is also worth noting that a number of other third-party games were shown off during the Nintendo Direct like Assassin's Creed IV, Batman Arkham Origins and Watch Dogs.
However, Nintendo saved its heaviest hitter for last. It finally showed off some actual gameplay for Super Smash Bros for Wii U and 3DS. It also announced three new characters that will make an appearance in the game: Mega Man, Wii Fit Trainer and Animal Crossing Villager. This was the game that many fans have been waiting for, and judging by the crowd's reaction at the Nintendo booth, it did not appear that they were disappointed in the least.
In short, Nintendo accomplished what it set out to do. In fact, Nintendo announced 13 exclusive games for the Wii U, which was more than any other console. The Xbox One came in second place with eight exclusive titles. Of course, Nintendo didn't have a perfect E3 either. It experienced some technical issues when streaming the Nintendo Direct, and it also announced that the releases of Wii Fit U, Wii Party U and Mario World Golf Tour will be delayed.
Conclusion
So who won E3? Well, it is hard to say since each company had different goals. I think most people can agree that Sony and Nintendo both had a better showing than Microsoft. Overall, Sony seemed to wow the crowd more with its low price point and system features. However, Nintendo did achieve its goal by focusing completely on games. Who do you think won? Sound off in the comments section below!