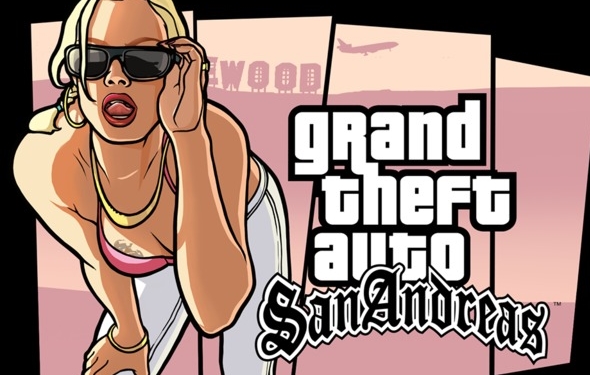 The battle between dedicated handheld systems and mobile devices rages on. While some "industry experts" believe that mobile devices will eventually take over the handheld market, gamers don't see it that way. This is because mobile games have never been able to equal the same quality as what you can get from a dedicated handheld device. That being said, Rockstar has announced that it is reviving one of its most popular games, "Grand Theft Auto: San Andreas," on mobile devices.
Before people start throwing in the towel and saying that this is just what mobile devices need, try to remember that this is a game that launched back in 2004. The demand to play this game on a mobile device is not as grand as what some may think.
"Grand Theft Auto: San Andreas" is going to be launched on mobile platforms over the course of the next month. The game does have a few updates to show for itself. This includes some remastered graphics, such as a more enriched color palette and more detailed shadows. The game also features enhanced car and character models.
Of course, the problem on all mobile devices has always been controls. Unless you want to by a dedicated controller to attach to your phone, you have always been stuck with touch controls. "Grand Theft Auto: San Andreas" is no different. The game features contextual controls that display the buttons on the screen. For many, this is one of the most unnatural ways to control a game. Without any kind of feedback, it can be very difficult to play a game with ease. If there is anything that gamers hate, it is a good game that has been handicapped by bad controls.
The real problem with mobile devices is that they are not designed to be gaming devices. We use them for a lot of things, and gaming just drains the battery. Also, without a proper controller, playing games on these devices is frustrating. Sure, there are tons of snap-on controllers and blue-tooth controllers that you can use, but the fact remains that this is just an extra thing that you have to carry on you.
Mobile games do have their own little spot in the world of gaming. However, this is mostly limited to playing a quick puzzle game or "Angry Birds" while you stand in line at the store. They are quick time-wasters. Most mobile games are not designed to be anything more than that.
If you want to get your hands on an old 2004 port of "Grand Theft Auto: San Andreas," look for it sometime in December. It will include support for iOS, Android and Windows phones. It is also playable on other devices like the Amazon Kindle.