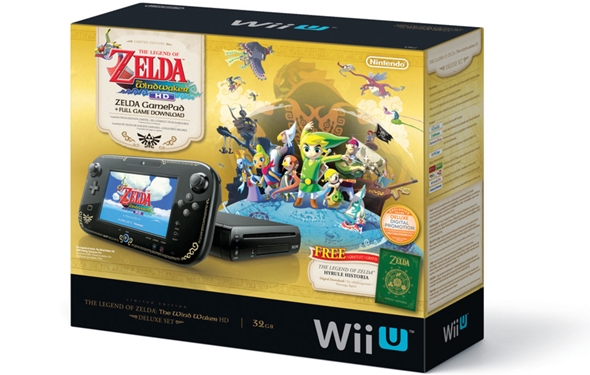 Wednesday, August 29, was a big day for Nintendo. This took a lot of people by storm because Nintendo did not even have a Nintendo Direct scheduled for that day. Despite not having any kind of press conference scheduled, the Big N dropped a few bombshells on the gaming world.
First up, Nintendo announced that it is officially cutting the price of the Wii U from $349 to $299. This is a $50 price cut that now makes the Wii U $100 cheaper than the upcoming PS4 and $200 cheaper than the Xbox One. This is likely to get consumers' attention this holiday season when they start shopping for gifts. This new price cut will be effective starting September 20.
Nintendo also officially announced that it will be releasing a Wii U bundle featuring "The Legend of Zelda: Wind Waker HD." This bundle will include a Deluxe Wii U, a custom GamePad with gold symbols and a Hyrule crest on it, a digital copy of Wind Waker HD and a digital copy of Hyrule Historia. This bundle will be offered at the reduced Wii U price of only $299. This bundle is likely to fly off store shelves this holiday season and get the Wii U into homes across the country.
This is great news for the Wii U, which has struggled to make a splash in the market so far. Nintendo has sold just 3.61 million Wii U consoles between launch and the end of June. However, with this price cut, the new Wind Waker bundle and all of the great games coming out this holiday season, sales for this system are bound to pick up. Some of the great games people will get their hands on this year include "Donkey Kong Country: Tropical Freeze," "Super Mario 3D World," "The Legend of Zelda: Wind Waker HD" and third-party games like "Watch Dogs," "Assassins' Creed IV" and "Batman Arkham Origins."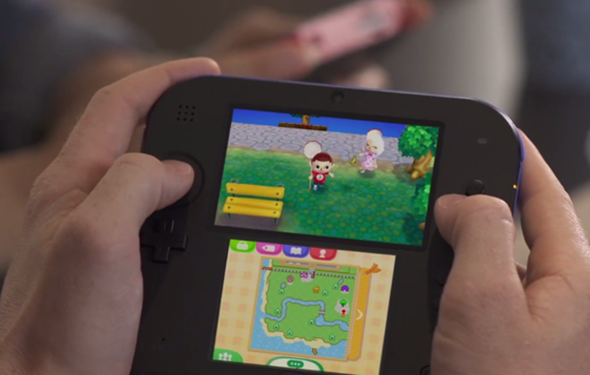 The Wii U price cut was not the only news Nintendo had to announce. The gaming giant also announced that it is releasing the newest member of the 3DS family called the 2DS. As the name suggests, the new hand-held system does not offer 3D game play. This makes it perfect for kids, who Nintendo suggested should not use the 3D feature anyway. The system features a flat design and is unable to fold shut like other 3DS models. Besides that, the system offers all the same functionally as the original 3DS. This includes the ability to play both 3DS and DS games, online play and access to the eShop. Best of all, Nintendo said that this is a budget model 3DS, which will retail for just $129.
When the 2DS was first announced, there was a bit of a backlash. Fans said that the system was ugly and suffered no purpose. However, there are a few things to keep in mind. First, the system is being designed with kids in mind. That is why it has no 3D play, and that is why it does not have a folding hinge, which studies show is typically the first thing that young kids break on the current 3DS models. Second, this system is being offered at a budget price of $129. This makes it the cheapest 3DS model. On top of that, the system is being launched on the same day that Pokemon X and Y launch for Nintendo. That means people who have not purchased a 3DS yet can pick up the budget model 2DS and Pokemon for cheap.
If anything, the 2DS is going to be a great entry-level handheld gaming device. Sure you could buy an old DSi, but that system does not offer 3DS game support. If you want the best of both worlds, the 2DS is your best bet if you cannot afford a 3DS or 3DS XL. The main thing to remember is that it is just another option available to gamers, and more options is never a bad thing.