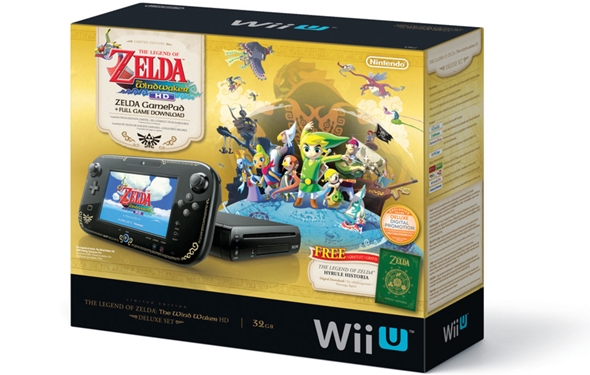 Did you think the Wii U was done for? Well, you better think again! With the launch of "The Legend of Zelda: The Wind Waker HD" Wii U bundle, new life has been given to the console. Of course, people should know better than to consider Nintendo down for the count. After all, experts said that the 3DS was a flop and had no chance when it got off to a rocky start, but now it is dominating the top of the hardware charts. The Wii U spike in sales may not put it at the top, but it has seen a notable increase in sales overall.
According to video game sales tracking website, VGChartz, the "Legend of Zelda: The Wind Waker HD" was able to sell over 152,000 physical copies in North America. Keep in mind that this does not include any digital sales. With the launch of this game and the price cut on the console, the Wii U saw a boost in weekly sales to 35,000 in North America. That is a jump of 31 percent in sales. It also means that, in North America, the Wii U was able to outsell both the 3DS and the PS3.
This huge boost in sales was not just limited to North America. In fact, the Wii U saw a massive 658 percent increase in sales in the UK after the Wind Waker HD Wii U bundle was released. In short, this game has proven to be a system seller.
You should not expect these sales to fall off any time soon. This is looking to be a big holiday season for Nintendo with a number of great games coming out, such as "Super Mario 3D World." Other great third-party games that will be released include "Watch Dogs" and "Assassin's Creed IV."
Is the Wii U saved? It is hard to tell with the launch of the Xbox One and PS4 just around the corner. One thing has been proven, however, and that is the fact that people are interested in the Wii U … as long as it has games that people want. The low $299 price tag is not a bad thing either.