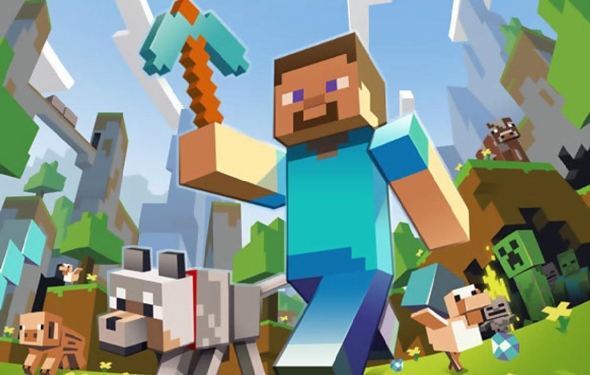 There have been a lot of rumors floating around the Internet that Mojang was in the middle of creating a new Minecraft for the Wii U. People had begun to get excited because the Wii U looks like the perfect console to put the game on. Unfortunately, these rumors turned out to be fake.
Mojang recently took to its Twitter page to let everyone know that it is not making a Minecraft for the Wii U. However, Markus Persson, a member of Mojang, said that he does agree that the Wii U would be perfect for the game thanks to the GamePad. The only reason why Mojang is not working on a Wii U version of the game is because it is far too busy right now. He even went as far as to say that he "hearts" Nintendo and would love to make more games for its system.
This latest news is definitely a bummer for the people who want to see Minecraft come to the Wii U. After all, the touch screen on the GamePad would be perfect for crafting masterpieces. Also, the game has shown up on other systems, so it seems only right that it should go to the Wii U after skipping the Wii, which probably didn't have enough power to run a good version of the game.
Fear not, Minecraft fans. Just because Mojang is not currently working on a Minecraft game right now does not mean that it will not make one at a later date. However, this does mean that Nintendo fans should not expect to see a Minecraft game grace the Wii U anytime soon. If they are lucky, they may have one in time for the holiday season next year.
That being said, the lack of a Minecraft game on the Wii U is not a huge loss for Nintendo fans. Although it would be great to see this game brought to as many systems as possible, Nintendo fans will have more than enough to keep them busy in 2014. With games like "Super Smash Bros.," "Mario Kart 8" and "Donkey Kong Tropical Freeze," there is a lot to look forward to; that is just a few first-party games. This does not even get into the great third-party games that Nintendo fans have to look forward to, such as "Watch Dogs" and "Bayonetta 2."
One thing is for sure, Nintendo enjoyed a great holiday season with sales finally starting to pick up for the Wii U. On top of that, the 3DS continued to enjoy strong sales. This was thanks to great games being available for both systems now. In order for Nintendo to keep sales for the Wii U going strong, the company will need to continue to release AAA titles. This will be the only way that the Wii U can keep up with the sales of the more powerful Xbox One and PS4.