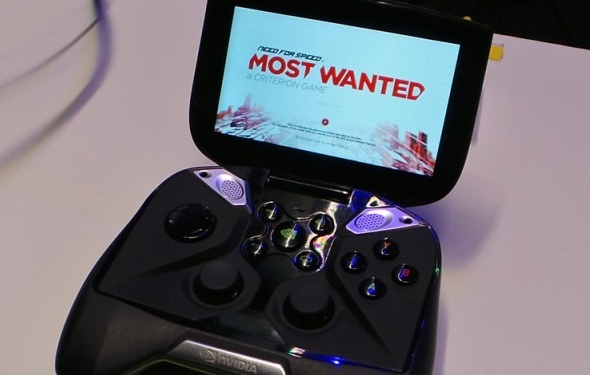 It now seems that the Nvidia Shield may be worth the money. Nvidia has just opened up its Shield handheld gaming device to the world of Android games. This adds thousands of games that are now playable on the Shield. This update, which is already available, can be downloaded via the Internet.
This latest update even gives players a "gamepad mapper." This allows you to set up the controls for your games any way that you want them. Even games that were not designed to be played on the Shield can be mapped to the buttons on the device. If you do not want to come up with custom controls for thousands of games, fear not! The system also has a default profile that automatically assigns controls for you. If you do not like something that it assigns, you have the option of changing it at any time.
For those who do not know, the Nvidia Shield was first shown off at the Consumer Electronics Show in January 2013. It looked like a very promising device, but for what it did, people found it hard to justify the system's high price tag. Now, however, this update makes the system compatible with games that require Android Jelly Bean 4.3.
This update fixes the biggest problem that early supporters of the Shield faced, and that was a lack of supported games. This update also helps make GameStream easier to use. This is a feature that allows you to stream PC games to your Nvidia Shield. It is important to note, however, that streaming does not work for all games. Right now, about 50 games support this streaming feature, including games like "Assassin's Creed IV: Black Flag" and "Batman: Arkham Origins."
The last big feature of this update is the new console mode. This turns your Shield into a traditional living room console. It does this by allowing you to pair the Shield with your TV via a Bluetooth controller. This allows you to play Android games, watch movies and surf the Internet on your TV from the Shield. Games that support GameStream can also be played on the TV via this new console mode. This new console mode has been designed to work flawlessly with Nyko's PlayPad Pro wireless controller.
Under the hood, this new Shield update also improves the overall stability of the system. It makes it run faster, and everything feels smoother. You can also move .APK and .OBB files to SD cards on the Shield. This will help you free up the internal storage for other things.