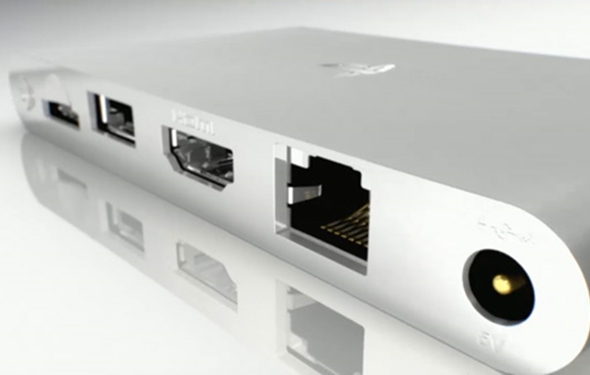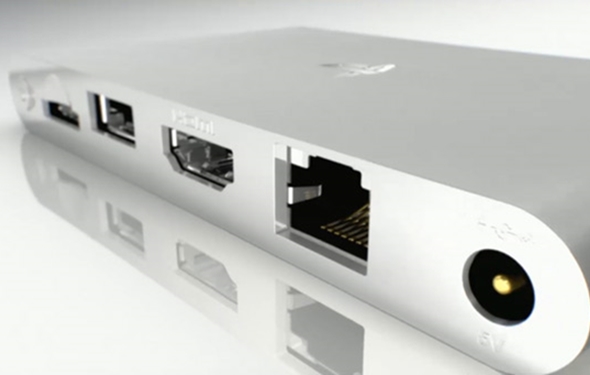 There is no question that Sony is struggling in the hand-held gaming market that is largely dominated by Nintendo and its 3DS. So what should Sony do? How about take on a different market altogether? At the Tokyo Game Show, Sony announced the PS Vita TV. This tiny console looks to take on other small home gaming consoles like the Ouya and even media devices like Apple TV.
So just what is the PS Vita TV? This new device is a small home console that can play PS Vita games right on your TV. It features an HDMI output and supports wireless PS3 controllers. Due keep in mind that not all Vita games will work on the Vita TV. This is because the PS3 controller does not support touch input like the Vita hand-held system does. So if the game requires touch input, it will be impossible to play it on the Vita TV. This small console is going to launch November 14 in Japan. So far, no word has been given on a global release date, but it is likely that Sony will launch this little device everywhere.
Sony did say, however, that the Vita TV will eventually support PS4 controllers as well. As we all know, the PS4 controllers have a touch pad on them. Thus, in the future, you will be able to play Vita games on the Vita TV as long as you are playing with a PS4 controller. No word yet on when an update will be available to link PS4 controllers to the Vita TV.
Of course, this little device does more than just play Vita games. It is also able to connect to the PlayStation Network and download PS1 and PSP games. It is also capable of acting as a streaming station for your PS4. So let's say that the TV you have your PS4 hooked up to is being used. Simply turn on your PS4 and hook your Vita TV to another TV. You will then be able to stream your PS4 games to your Vita TV in 1080i.
The Vita TV will compete with Apple TV by offering a number of other services as well. For example, you will be able to use your Vita TV to stream services such as Hulu and Netflix. Unlike Apple TV, however, you will be able to use this device to play Vita games.
If Sony really wants to compete against the Ouya and Apple TV, it will have to hit the right price point. So the real question is: Just how much will the Vita TV cost? We know that the Vita has gotten a price cut down to $199, but Vita TV should cost less. According to Sony, Vita TV will cost $99. This puts it on the same playing field as the Ouya.
If you buy just the Vita TV, it costs $99. However, Sony will also release a bundle at launch. This bundle will cost $150 and come with a PS3 controller and an 8 GB Vita memory card. It is nice that Sony is giving you the option to buy the console with or without the controller and memory card. The Vita TV also comes with 1 GB of storage built-in.
Sony also announced the Vita 2000 at the Tokyo Game Show. This is a new mobile Vita portable gaming system that is lighter and thinner than the current Vita. This system features a micro USB port, an extra hour of battery life and 1 GB of internal storage. The Vita 2000 will feature the same CPU, GPU and RAM that is found in the original Vita and the Vita TV.