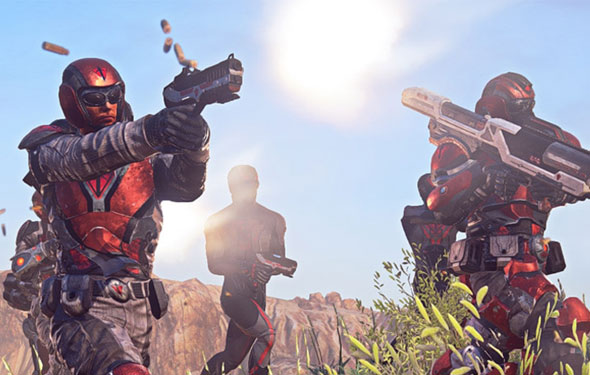 Sony Online Entertainment, or SOE for short, are not new at cross-platform ports, whether it be bringing PC games to a console, building a game for multiple platforms, or even bringing some great licenses back from the dead (Joust for PS3 anyone?).
Get excited then, as DC Universe Online and PlanetSide 2 will be available for PS4 as free-to-play titles later this year! Based on the fact that both of these games are launched, it's a sure fire bet that they will come out very close to the actual release of the PS4 console.
John Smedley, the President of Sony Online Entertainment (and who has been involved with the gaming side of the Sony company since 1996), has more to say:
Since the launch of the original EverQuest, we have pioneered major shifts in the development of MMOs and videogames as a whole, and now we're bringing our titles to the forefront of next-gen gaming. Players are evolving and want a variety of ways to access and play games. Our goal is to deliver epic gaming experiences that players crave while harnessing the awesome power and technology of this incredible new platform. We are thrilled to bring two of our most popular free-to-play games to PS4.
Both titles will maintain their current business models, meaning anyone enjoying the SOE phrase 'Free to Play. Your Way.' will still be able to – regardless of platform.
Plus, any current PS3 players of DCUO will be able to more smoothly upgrade their console to the PS4 without losing one of their beloved games.
[via Sony USA]