There are already more ways to pay for things than you could shake a monetised stick at and that's part of the reason why digital purchases have proved so popular, it's also why physical sales are dwindling as people turn to web and virtual based stores to buy their goods. For a lot of these digital sales, you can employ your credit card, debit card, paypal account, or the ever increasing in popularity, prepaid vouchers, all very useful indeed. Now, keen to ramp up the sales of the PlayStation Store, while also increasing the ease of payment for consumers, Sony are allowing users to pay for their virtually downloaded goods using their mobile phones.
How Sony say this will work is that the current way of paying for your PlayStation Store goods, in which you have to top up your PSN Wallet in one of many denominations, can be paid for via a card, where you have to input all of the details associated with the card, will remain, while payment via phones becomes another option. Thankfully, with this new service, all you have to type in, through either your PS3 console or your PS Vita, is your mobile phone number. Once this has been done, Sony will send you a text to confirm the transaction and all you have to do is reply. Then, when you next get your phone bill, you'll be able to see that you've been charged for adding money to your PSN wallet funds.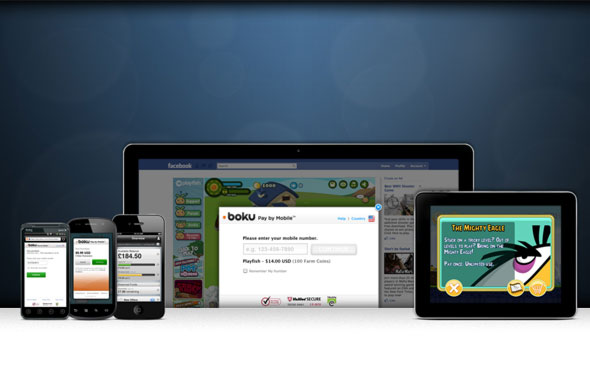 Sony have chosen to work with a company called 'Boku' in order to establish the service and the two have also successfully organised a deal with all of the UK mobile phone service operators, meaning that everyone in the UK who has a PSN account and a working mobile phone will be able to top up their PSN wallet this way.
Speaking via an official Sony statement, Vice president at Sony Network Entertainment Europe, Gordon Thornton, said that "[Sony] are always looking at new ways to give [their] customers more choice in terms of content, accessibility and payment methods, and are pleased to be able to offer the option of mobile operator billing, which are becoming more and more popular." This could signal better things to come for PlayStation users looking for more future-proofed consoles, a big issue especially as the release of the PS4 is just a few months away.
What we could very well see by the time the PS4 launch rolls around, is that micro-transactions could take place even easily in game, for example, a pop-up window could feature, where you'd have to input your mobile number and unlock new in-game content, such as DLC. It could also lead the way for a better PlayStation app, letting users purchase things straight from their phones and have them downloaded to their PS4, PS3 or PS Vita console without even having to be in the same room as them.
The concern, as ever, is with security. Given the ease of having a mobile phone and the fact that it only takes the input of a phone number and the reply to a text in order to confirm payment, it could be incredibly easy for people to take advantage of your phone bill should your phone fall into the wrong hands. Perhaps Sony will also require you to allocate a security question as well as replying to the confirmation text, to serve as a double protection method, but as the service has only just been announced, this remains unclear for now.
Does this equal big payment plans at Sony or just a way to help out gamers? We'll keep you posted once we know more.