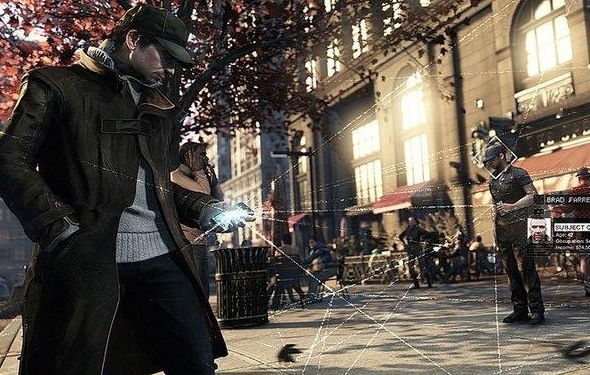 It looks like no one will be getting their hands on "Watch Dogs" this year, no matter which system they pre-order it for. According to developer Ubisoft, "Watch Dogs" has been pushed back until spring of 2014. This was shocking news to say the least since "Watch Dogs" is one of the most anticipated games of the year. Now the question is, "Why did they choose to push it back?"
According to Ubisoft, the game was delayed to "fine tune it." Either way, it said that it was a tough choice to delay the game. This delay comes at a time when Ubisoft needs a blockbuster hit more than ever. Right after it announced the delay of "Watch Dogs," it announced a pretty grim financial outlook. It is likely that this weak financial outlook is due to the delay of this highly anticipated game.
This does not mean that Ubisoft will be without a hit game on store shelves this year. "Assassin's Creed IV: Black Flag" will still be out this holiday season. On top of that, Ubisoft can now focus on pushing sales for some of its other popular game franchises, such as Rayman and Just Dance.
Despite what Ubisoft said, the delay of this game probably has nothing to do with fine tuning it. In short, Ubisoft does not want this game to compete against other blockbuster hits this year. For example, "Grand Theft Auto 5" sales are still going strong and will probably remain so throughout the holiday season. Also, Nintendo is releasing games like "Super Mario 3D World," and Warner Bros. Entertainment is putting out "Batman Arkham Origins."
Ubisoft also probably does not want two of its biggest games going head-to-head. Had it released "Watch Dogs," it would have competed against "Assassin's Creed IV: Black Flag." Assassin's Creed is already a pretty well-known series, and it could have hurt the sales of "Watch Dogs," which is a new IP. It could have gone the other way as well, with "Watch Dogs" completely killing the sales of Assassin's Creed. Either outcome would have been bad for Ubisoft because it needs both of these games to be blockbusters.
Overall, it has to be Microsoft and Sony who will be most upset with this news. These two companies are launching two brand new systems this holiday season. They were counting on "Watch Dogs" as a must-own launch title for the system. After all, "Grand Theft Auto 5" is not coming out on either the PS4 or the Xbox One. In fact, Sony already had PS4 bundles that come with "Watch Dogs" up for preorder. So now it will see people canceling those preorders or having to wait until next year to see them fulfilled. The Wii U will suffer a little bit as well, but Nintendo has its own lineup of games coming out this year, and it is typically first-party games that sell Nintendo systems.