PRAISE HIM!
Maybe you don't know him by name, but you sure know Jim Cummings' voice. Somewhere between being a singer, a Mardi Gras float-maker, and a sales-person, Jim decided to get into acting. In 2013, 28 years into his career, his has had just over 400 acting gigs. Sometimes he simply plays additional voices in cartoons, but more frequently he plays several roles in the same movie.
The man is exceptionally versatile as a voice actor, although fans can often tell when it's Cummings portraying a character. You may know him as Winnie the Pooh, Tigger, Captain Caveman, The Tasmanian Devil, Pete from Goof Troop, the captain of the guards in Shrek, the captain of the guards in Aladdin, Bonkers, Darkwing Duck, Ed the hyena … and while we're talking about The Lion King, Cummings actually filled in for Jeremy Irons (Scar) after his voice ran out, mimicking him from the lyric, "you won't get a sniff without me!" on in "Be Prepared". Seriously, YouTube the song. Maybe you'll be able to hear the difference.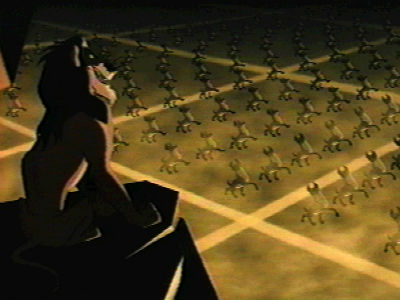 If you were a kid in the 80's or 90's, Jim Cummings was in almost every popular TV show or movie you watched. He could be described as the literal voice of a generation. And don't think he's slowed down over the last decade. If you've taken your kids to the movies recently, or if you're a kid at heart and just watch kids' movies and shows for your own enjoyment, you've probably heard Mr. Cummings in The Princess and the Frog, Gnomeo & Juliet, and Scooby-Doo: Mystery Inc.
Then again, even if you only came to earth in the last couple years and hate kids' movies, you may have heard his voice in video games such as Epic Mickey, The Elder Scrolls: Skyrim, and Mass Effect 2.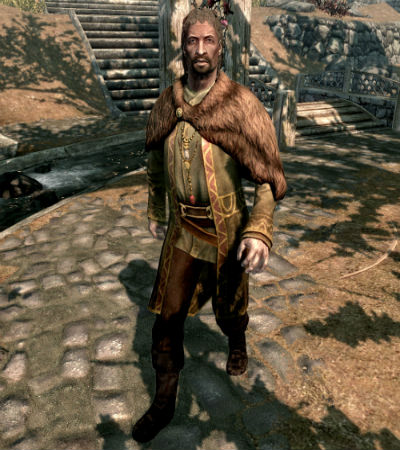 One would think Jim Cummings is a man who never sleeps. Which is honestly a strong possibility, seeing how his energy levels seem to be through the roof. In interviews, he's non-stop talk and action, randomly using the voices of different characters as he sees fit, and even playing his own harmonica for Craig Ferguson.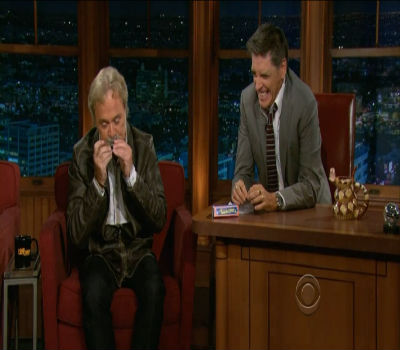 He also keeps up well with us young people, staying rather active, and of course, absolutely hilarious, on sites like Twitter. You can also just find random, silly things he does as a voice actor. For example, reading Darth Vader's lines in Winnie the Pooh's voice at conventions, and yelling strange things at geese in random videos he posts to social media sites.
Finally, not only is Jim Cummings hilarious, talented, and full of beans, he does children's charities. One he's most famous for is calling sick children, and wishing them well in Winnie the Pooh's voice. This is simply out of the kindness of Jim's heart, he doesn't make a cent off of calling these kids – though surely he doesn't need the money with the amount of roles he's played over the years, the conventions he goes to, and the commercial work he does.
Oh, did I forget to mention that Jim Cummings is one of the men who play the epic voice you hear during trailers, promos and commercials? "Next summer, two men will go on a journey…"
That voice.
Cummings is not only the voice of most people's childhoods, he is the cliché commercial voice, as well.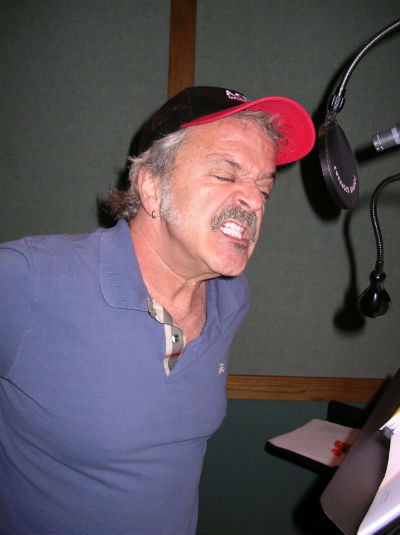 Clearly, Jim Cummings is more-than-human. He's probably one of the hardest-working actors around right now, and he isn't likely to slow down any time soon. If you're interested in learning more about Cummings, he'll be featured in the upcoming film I Know That Voice, which comes out November 28. It's a documentary about the voice actors we've all heard but have probably never seen over the years. With animation growing more and more popular, you'll be amazed who's played who, and what characters are actually played by the same voice actors over the years. It's sure to be quite interesting, and as long as Jim Cummings is involved, it's worth a watch, even if it's just to be entertained by his hyper-active antics.