Jack White is a man of many talents and ambitions. After more than  two decades of work in the rock industry, it's  fair to say he has quite the repertoire, and the associated acts list on his Wikipedia page is quite long.
Jack's been getting through project after project since the demise of The White Stripes back in February of 2011. He and buddy Brendan Benson set up The Raconteurs, which for a while seemed to be his main project – they came out with two albums and put out a few solid singles. They never truly disbanded, but since the members all had other projects, they're currently on what may be referred to as a hiatus.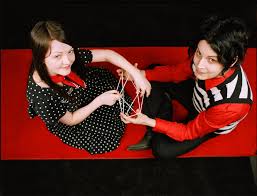 Next up  was The Dead Weather. Jack worked  with members of The Kills, Queens of the Stone Age, and The Raconteurs on this project. They put out a couple albums, and though there is no news on disbandment, Jack went on to do solo work and other projects after the 2010 release of Sea of Cowards, their second album. According to a Third Man Records Tweet, though, new material from the band is on the way.
As well as recording here and there – such as for an Achtung Baby cover album, and with Beck for the song I Just Started Hating Some People Today, he put out his first solo album, Blunderbuss. He toured with two bands – one all-male called The Buzzards, and one all-female called The Peacocks, to support the album.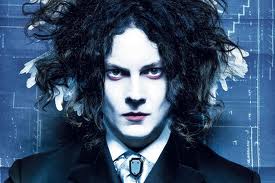 Did I mention he runs his own record company?
Third Man Records was founded in 2001, rumour says in Jack White's living room. Nearly a decade later, its first physical location came into existence in Nashville, Tennessee. Many acts have been developed under the label, including – but certainly not limited to — most of Jack's own projects.
All these projects have led to Jack White being a big name in music. Most casual listeners may only know him for The White Stripes, or perhaps a song he played for a soundtrack, such as Another Way to Die from the Skyfall soundtrack, or his cover of Love is Blindness from The Great Gatsby soundtrack. But Jack is, in fact, a very hard-working, well-loved musician. He has some of the most popular blues-inspired work in recent years, and he's worked with a wide variety of artists.
Now they've decided to pay him tribute.
On November 18th, the album Rockin' Legends Pay tribute to Jack White came out.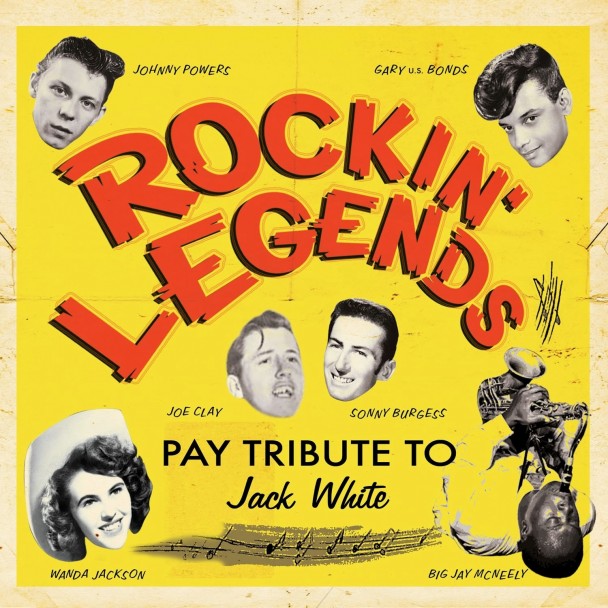 Many important artists, some of whom have worked under Jack's label, recorded their own versions of his songs. It's quite an interesting experience, as most of these artists helped to develop the music Jack has made, and Jack has helped to develop some of their music, too. It's well worth a listen if you're a fan of covers, any of Jack's work, or any of the artists on the album.
Performing on Rockin' Legends Pay Tribute are Big Jay McNeely and Nik Turner, Gary US Bonds, Sonny Burgess and The Legendary Pacers, Joe Clay and Cranston Clements, Robert Gordon and Chris Spedding, Knox, Walter Lure and WS "Fluke" Holland, Johnny Powers, Bobby Vee, Rosie Flores, The Dirt Daubers, Rejected Youth Nation feat. Cyril Neville, The Denver Broncos U.K., and Los Straightjackets.
The songs on the album include Fell in Love with a Girl, Steady as She Goes, and I'm Shakin' (which is already a cover, itself). There's a song from almost every part of Jack's varied career, and there's likely to be something for everyone.
If you're looking for an album to buy this week (because you're a good person, and you still buy music by your favourite artists), this one is sure to be cool. Even if you've never heard anyone on the album, or you've never heard a Jack White song before, you'll  certainly want to hear more of them once you've given Rockin' Legends Pay Tribute to Jack White a listen.