Last week, one of the most important musicians of the last couple centuries passed away. Instead of thinking about that sad death, let's look a little at Lou Reed's life.
If you're anything like me, you still haven't gotten over Lou Reed's death, and you've probably listened to Heroine about 250 times since you first heard about his passing. Between fronting the very influential Velvet Underground, working with and being friends (and enemies) with David Bowie and Andy Warhol and having a long solo career, Reed had quite the 71 years of life.
For the record, Reed was not born Louis Firbanks. That was a joke made by critic/journalist/musician Lester Bangs.
Moving along, though, Reed, who's been quoted as saying rock is his religion, and playing guitar is the most important part of said religion, learned the instrument by listening to the radio and playing along. This, along with a want to bring the great American novel to song, helped to start his career.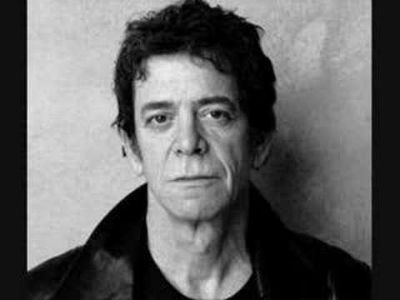 After graduating college, he began a musical gig writing songs for Pickwick Records. He did a lot of experimenting with music, such as tuning every string on his guitar to the same note, which was often referred to as "ostrich guitar tuning", since the song he first tried this out on was called The Ostrich. The Ostrich was the first song he wrote that could qualify as a hit, and he was given a band to work with because of its minor success.
One member of the band, John Cale, and Reed eventually got together with some friends and developed The Velvet Underground. They never found commercial success, and they were unstable since the very start of the band's existence, but The Velvet Underground is widely known as one of the most influential bands in rock music. Between working with Andy Warhol, creating a fascinating, odd and often emotional sound throughout the band's existence, and making a debut album that was famously noted as one that influenced buyers to make their own bands, they made history. Reed often credited Warhol as his mentor, and though the two butted heads (such as when Warhol added Nico to the group, to every member's disapproval), they worked incredibly well together as artists.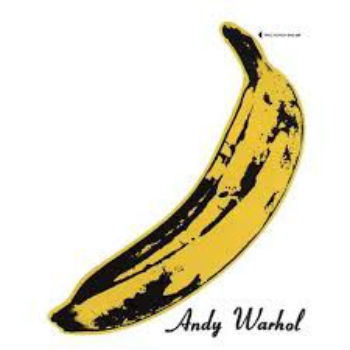 After line-up changes, firing Andy Warhol, Reed and Cale both being involved with Nico, and unrest with a new manager, Reed left the group in August of 1970, and The Velvet Underground dissolved into nothingness within a couple years.
Nonetheless, Reed's creativity could not be stopped. Working with a couple members of prog-rock band Yes, he created his self-titled solo debut. It was more normative than his earlier work, in that it was well-produced, and it included many reworked unreleased material by The Velvets. It was simultaneously overlooked and hugely praised by many (these odd simultaneous happenings seemed to encapsulate much of Reed's career). His next album was perhaps his most well-known, and it was where Reed finally found an audience who was willing and able to buy his albums.
Transformer was an album famously produced by Reed's friend-then-enemy-then-friend-again David Bowie. Of course, as any good musician does, Lou Reed resented Transformer's success, because of the hits it provided – the songs he had to play at his concerts, the style he had to keep up. Still, Walk on the Wild Side allowed Reed to touch upon taboo subjects and get away with singing about sex, drugs and transvestites (all things he had encountered in his time with Warhol) on the radio thanks to the clever lyrics, and he went on tour once more. He decided to take an inexperienced band known as The Tots with him on his tour, allowing them their first big gigs … and possibly their last, since he also eventually fired them.
And so his career went – generally he'd come out with a commercial success only to follow it up with a much more artistic, sometimes more passionate commercial failure. Perhaps he was proving something to his audiences – showing everyone that he could do what he wanted and get away with it, too. He also added Velvet Underground songs to his concerts, after all. Perhaps he was reminding himself he could do as he pleased, though. He would also play unannounced shows, often with other artists such as John Cale and Patti Smith. Whatever Reed was doing, and whoever he was doing it for, he was always making art and flying by the seat of his pants, living life as only a once-friend of Andy Warhol's could.
In the 80's he kept his music inventive by collaborating with innovative artists. He went back to his experimental roots on and off throughout the decade, and at the end of the 80's he worked again with Cale to write an album for Andy Warhol after the artist's passing. Despite the tension between Reed and Cale, and between Reed and Warhol, the album was an emotional experience. Reed was a strong-headed man who fought with, hated, or fired nearly everyone he worked with, but at the end of the day, one could see where his priorities lay.
Throughout the 90's, Reed toured with The Velvet Underground once more, although tension was too strong and the tour ended before they could do any shows in North America. Much of Reed's career after the 90's was spent on art and touring – he's written books, poems, new music, and he even released a book of photography. He'd still been fighting with tons of people – he sued someone for using his song here, and got angry at someone for mentioning his music there. Reed was always hard-headed – he was kicked out of his platoon for pointing an unloaded gun at someone's head in his youth, and he and Cole have been friends and enemies so many times, I can't even figure out if they liked or hated each other by the end of Lou's life.
But a good artist must be eccentric. It's somehow what makes them great (Virginia Woolf, Hunter S. Thompson, Andy Warhol and Salvador Dali are proof of this). The more they hate what makes them big, the more they veer away from reality, and they more they hate (or love) themselves, the more interesting and intense their art gets.
And let's face it: Reed lived to be 71. Not only was he hard to get along with, he was officially a grumpy old man. He worked up to the year he died, as well. He toured sometimes, sued a couple people, and worked with Metallica and Metric, two very different artists. And though he seemed to have stayed strong after his surgery, there's only so much one's mind can win over a matter. In a fashion very similar to his old friend (or was it enemy?) Andy Warhol, he died from complications, or perhaps the failure of, that surgery. Many people responded with sorrow – from celebrities who may have met him in passing, like Elijah Wood and Samuel L Jackson, to those who had collaborated with him, such as David Byrn and Patti Smith. John Cale, too, made a statement.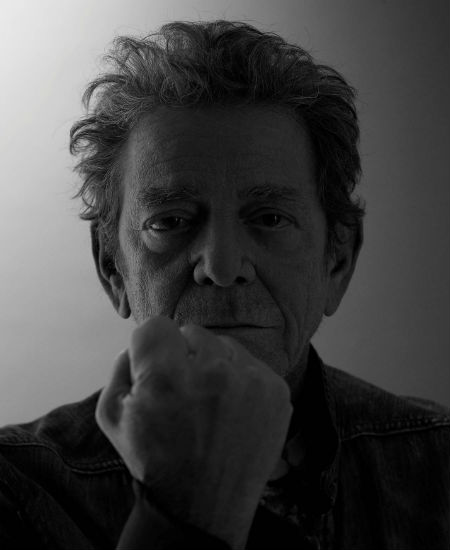 It just goes to show that if an artist does well at making his or her art, it doesn't matter how many people he fought with. Reed's art – his over 20 studio albums, his work with Warhol, and his formation of a revolutionary band – will live on positively in our hearts.