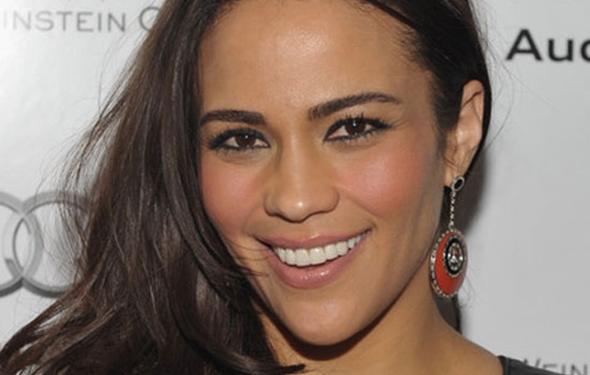 When looking back at the MTV Video Music Awards earlier this year, everyone talks about Miley Cyrus and her "twerking" performance. However, people seem to forget that there was a man up there that she was twerking on … and he is married. So the question is, "How does his wife feel about all of this?" Recently, E! got a chance to sit down with Paula Patton to find out how she felt about her man getting a lap dance from Cyrus during the show.
Patton, who is the wife of Robin Thicke, said that that this kind of thing just does not affect her. She said it was funny because after the performance, she told her husband and Cyrus that they did great. The next day, however, her cellphone was blowing up with text messages from friends saying "praying for you" and "if you need to talk, I'm here."
Patton went on to say that all of the text messages turned out to be about Cyrus' dirty dancing with her husband at the VMAs. Patton said that she could not figure out why people were making such a big deal. She even went on to say that, quite frankly, all of her girlfriends dance with her husband that way. He is just that kind of guy, a guy that they can dance with and have a good time and still feel safe.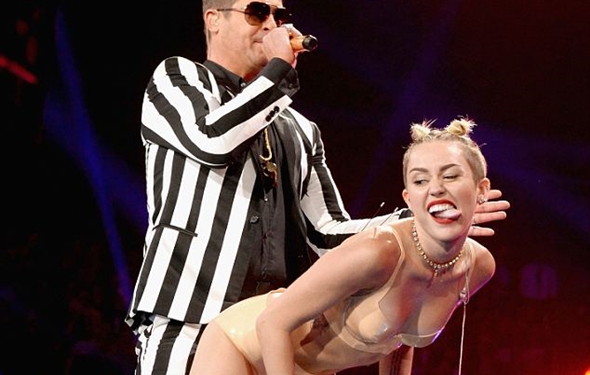 So why do people care how Patton feels about all of this? A lot of it has to do with a recent interview that was done by Cyrus. She said that she is the one catching all of the hate for the performance at the VMAs. She said that no one is talking about the man "behind the ass." Cyrus said all the headlines talk about her twearking on Thicke, but never about Thicke grinding up on her. It is obviously a double standard.
E! asked Patton about how she felt about Cyrus' comment during that interview. She replied that she did not want to make a big deal about it because she likes Cyrus. However, she caught the attention because Thicke did not take her and back her up into him. Of course, if that is how Cyrus feels, Patton says that she completely understands, and her husband can handle it.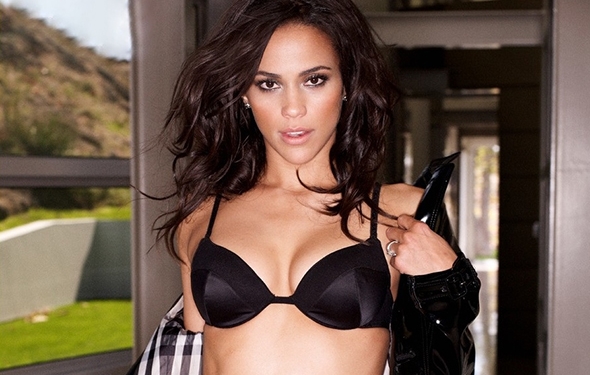 One of the last questions that E! asked Patton was about how she can be so understanding about Thicke and other women. She replied that there was an event that changed her view on everything. Before they got married, she heard rumors that her husband was out with another woman. Trying to catch him in the act, she went to his house and was crawling in the bushes to try and look in his window. What she found out was that he was actually at home with his friends playing poker. To make matters worse, he actually caught her looking in the window. Patton says that Thicke handled it very well. He asked if she would like to come in and make herself at home. Of course, he assumed she was a bit crazy, but she learned that day that she had nothing to worry about. She learned that he loves her and that the other women dancing and hitting on him do not matter to him.
One thing is for sure, Patton is a pretty understanding lady, and of course she has nothing to worry about. Thicke has it made, and he knows it. Why would he leave a girl that is fine with him dancing with her friends to be with another girl that is going to cause drama?
This couple has been together since Patton was 15. So far, they have been married for eight years and have a son together. When asked if they will have another kid together, Patton replied that she does not like to say never, but it is not in the cards right now.