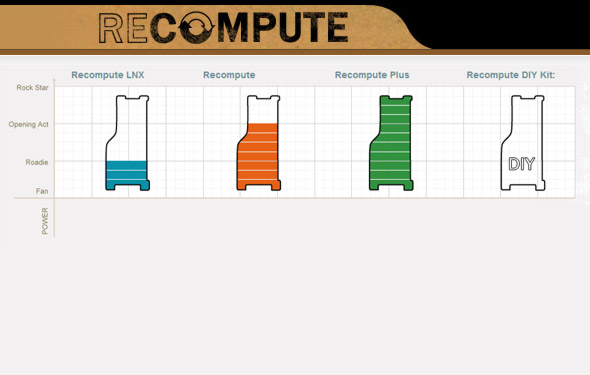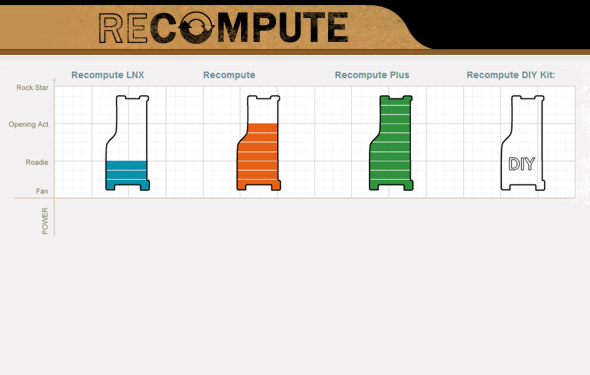 Recompute is a sustainable desktop computer that addresses sustainability during manufacturing, usage and disposal stages of its life; the full life cycle of an object.
The idea of cardboard computer cases began as a student project at the University of Houston, but it looks to become a pioneer in the computing field for re-purposed resources.
While you might feel a little uneasy about the fact that your computer rig is running inside of a box made of … well boxes, the creators and designers at Recompute have done their best to ensure that the cases will not combust.
Using a design similar to a honey comb, cool air can easily flow in and hot air can quickly radiate out with little strain on your case fans. Not to mention the fact that it takes 800° of heat to make cardboard catch on fire.
Next thing on the list – computer components made from recycled cans! Someone get on it!