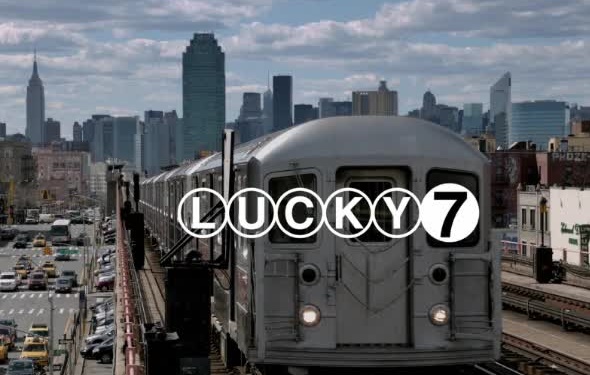 The start of the fall television season always is full of hope and promise of fresh programming. Both new and returning shows fight for television viewers, and some freshman series quickly fall victim to the network axe. What has happened during fall season 2013? Did your favorite new series survive the axe? What other series are on the bubble and set for the axe before the end of this season? Let's take a look at what has happened so far during fall 2013.
ABC
"Lucky 7" was the first series to feel the sting of cancellation this fall, according to EW. It survived two episodes before ABC pulled the series off its schedule. The show followed seven residents of Queens, N.Y. that won the lottery. Anyone remember Windfall? That series also followed a group of lottery winners, and it was canceled quickly by its network too. No one was really interested in seeing a series follow the problems people have after winning the lottery. Instead, most would like those kinds of problems.
What about the other shows on the network? ABC has performed mostly well. "Back in the Game" will more than likely be canceled, but ABC is allowing the series to finish out the episodes it has already produced. "Trophy Wife" and "The Goldbergs" were both given full season orders, and "Marvel: Agents of Shield" was also given a full season order. However, this series is one that has been plagued by problems. It is not packing the punch that was promised by ABC. According to TV by the Numbers, it has lost 40% of its viewers since the series premiere.
"Once Upon A Time In Wonderland" is the other highly buzzed about series of fall 2013, and it is set to meet the axe in December. No official word has come yet, but it is on the bubble. "Betrayal" is also a bubble series, and "Super Fun Night" received an order for an additional four episodes, but it has not been picked up for a full season yet. As for current ABC series Nashville, it is on the bubble of cancellation as well. Season two has not packed the same punch as season one.
CBS
CBS programming has definitely faired better in fall 2013. Only one new CBS series has been canceled this season. "We Are Men" was canceled after just two episodes. "The Crazy Ones" and "The Millers" were both given full season orders, and "Mom" was picked up for a full season as well. "Hostages" has been kept going, and it will air its full order. However, a second season for the series in not likely. None of the full season order series are even listed as in danger by Spoiler TV, so CBS is once again showing its dominance. "How I Met Your Mother" is wrapping its final season this spring, and a spin-off from the female perspective has already been ordered. The fate of that series will be decided next fall.
NBC
NBC is another network that has been receiving a lot of attention this season. With popular names returning to the network with new shows, it has received a lot of buzz. Michael J. Fox and Sean Hayes both brought new series to the network with "The Michael J. Fox Show and "Sean Saves The World." Neither series has received a full season order yet, but the Sean Hayes comedy has received an order for additional episodes and "The Michael J. Fox Show" is already being shown internationally, according to Wetpaint Entertainment.
"The Blacklist" had received a full season order, and it is likely to receive a season two order. "Ironside" was also new this season, and NBC canceled it after three episodes. "Dracula" arrived late this season, and Spoiler TV has it listed in danger of cancellation. NBC is not the network known for must-see TV anymore, but it is holding its own this season. With several series set for mid-season, including the highly buzzed about "Chicago Fire" spin-off, it is a steady network.
CW
The CW has a similar tale to CBS. The network premiered three new series this fall, and they were all given orders for more episodes early on in the series. It wasn't long after those orders came in that all three series were given full season orders. "The Originals" is doing especially well for the network, and "The Tomorrow People" and "Reign" are doing strong as well. CW has more new programming set for mid-season. As for its current batch of programming, "The Carrie Diaries" and "Beauty and the Beast" are listed as likely to be canceled by Spoiler TV. The remaining series airing on the network are in the safe range. This includes popular series such "Arrow" and "The Vampire Diaries."
Fox
Fox and its programming has an interesting tale to tell. Two series didn't even air on Fox before they were axed by the network. "Murder Police" and "Us & Them" weren't given a chance to fight for viewers on air. However, "Us & Them" might get shown on the network at mid-season anyway. Fox decided to shop the animated series "Murder Police" to cable after it didn't like the early cut, according to TV Guide. Because these shows didn't even make it to air before being yanked, Fox is able to boast that it has not canceled any shows this season. "Sleepy Hollow" has already received an order for season two, and new comedies "Dads" and "Brooklyn-Nine-Nine" were both ordered to full seasons. After a delay, "Almost Human" is now airing on the network, but it is too soon to tell about its future.
Current Shows
New shows aren't the only series being axed this season. Many popular series were given their walking papers since the fall season began. On cable, "Army Wives" and "The Client List" were both canceled by Lifetime. "Army Wives" wrapped season seven back in June. "The Client List" was canceled after two seasons, and word has it that the cancellation was made because of a difference of opinion over the series and where it would head next. Jennifer Love Hewitt had different ideas for the series than the network did. Also on cable, "Necessary Roughness" was canceled after season three. Fans will see no longer see the adventures of Dr. Santino on USA.
The most curious story of the year has to be "Body of Proof" on ABC. The network brought it back after season two for a mid-season replacement for season three. After season three wrapped, it was canceled, but the series was given a possible chance at new life after "Lucky 7" flopped in its former time slot. However, November saw ABC pull the plug again because even if the series received a pick-up at that point, a season would not be ready until at least March. ABC has said that the series could come back at some point, but that won't happen this season.
Wrap-Up
What does this all mean for fall 2013? It has done well. There are some shows on the bubble still, but many new programs have survived through mid-season at least. That is not the case in most years.  Viewers are still tuning in and falling in love with new characters and stories. More and more are using DVR and those numbers do bump up viewer totals as well. Television is far from dead, but it is only receiving help from new technology.
What do you think of fall 2013 television so far? Has your favorite new series survived so far?