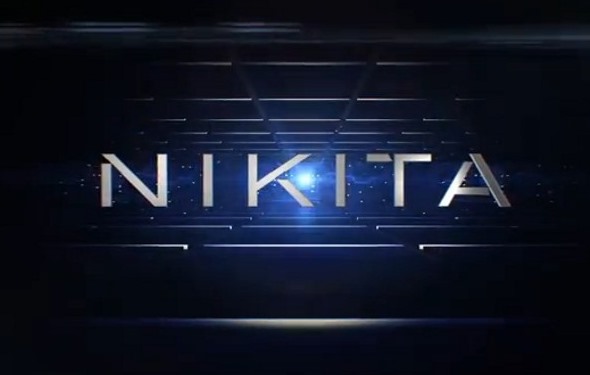 Fans of Nikita can rejoice. The CW series is back, and fans will see the series able to wrap up story lines and finish on it its own terms. Many shows are canceled without thought of the fans or the plots that will be left hanging. "90210" was forced to film a series finale at the last minute when CW canceled it just weeks before season five was set to wrap. Fans of "Nikita" thought the same would happen to their beloved series – social media is where these fans live and support the series daily. CW surprised many when the series was given a fourth season. However, it would not be a full season. Six episodes were given to the writers to wrap everything up. Now three of those episodes have aired. Has the series shown it deserved a fourth season?
The fourth season began with Nikita on the run, but she was soon reunited with her team. She was faced with Michael by the end of the first episode, and she was back with the whole group at the start of the second episode. Things are tense between Nikita and Michael, but he is standing by her side as a member of the team. The group knows Amanda's next plot. She and 'The Shop' are putting doubles of high ranking government officials in place of the real deals. They want to put the US and Pakistan in a war against each other. On the third episode, Ryan thought the team had a double on the inside. He suspected Birkoff, but that idea soon fell off the wall of crazy. There are three episodes left, and things are getting tense.
However, this season had the promise of more. Craig Silverstein and the cast promised an explosive season four with a movie feel. Has that happened? As a long time fan of the series, these new episodes don't feel any bigger or more epic than previous episodes of the series. There is more to come though. That big epic feeling could still arrive.
Maggie Q has teased that the end of the Nikita and Amanda story line gave her 'goosebumps' to IGN. This is what season four is about – the end of Amanda. Silverstein had planned to kill her off at the end of season three, but he decided to keep her just a bit longer. In a way, that made the series even having a fourth season possible. They needed a villain for fans to care about, and fans care about Amanda. There needs to be closure to this plot.
Are fans tuning in to watch the final season though? The loyal die hard fans are. However, the season four premiere ranked lower than its season three premiere, according to Deadline. Episode three brought in only 850,000 viewers, according to Spoiler TV. Those are not great numbers. CW dumped the final season at a time of year where holidays are keeping people busy. The executives at the network might even be asking themselves why they brought "Nikita" back.
With a six episode order, the network wasn't even given enough for a true syndication deal, but Forbes points out that the renewal was not about syndication. The deal was made for Netflix. CW and Netflix are working together now. For four years after the last episode airs, Nikita will be seen as a part of Netflix's streaming line-up. It is just one of many CW shows now airing on the service. Fans can binge on Amanda and Percy and Division to their hearts content.
"Nikita" has never been a big series on CW, but it had one thing going for it. The fans kept this series alive, and CW gave them an early Christmas gift by picking the series up and allowing it to end things.
What do you think? Is this series packing a big punch this season? Or are you just tuning in to find out how it all ends?