Some would say it's about time, since Matt Stone and Trey Parker are well-known for their last-minute work.
Hardcore fans of South Park have heard Matt Stone and Trey Parker go on for years about how they write episodes last-minute in order to deal with the most recent news and keep their parodies fresh. Many a time they've really pushed it to the limit, finishing up an episode mere hours before it's set to air, using a song before they technically have the rights, and sometimes not even knowing what a show will be about until a day or two before it's going to be seen. They've certainly come a long way from taking months to completely animate and voice the first episode of the show, Cartman Gets an Anal Probe.
Now, finally, 17 seasons and 240 episodes in, they finally missed the mark. Instead of releasing Goth Kids 3: Dawn of the Posers, Parker and Stone were forced to re-air an older episode, Scott Tenorman Must Die, last week.
What happened? Are the boys finally getting too old? Is running a Broadway show on the side proving too much? Were they simply stuck in summer vacation mode still?
Nope.
If it wasn't for a cruel twist of fate, their daredevil record would still be at zero losses.
What finally got the South Park creators was a power outage at their animation studio. The computers they use to do everything – animation, rendering, editing and the like – were completely useless for three hours. Due to the outage, fans had to wait a week to enjoy the new goth kids-centred show. It's a shame, really, since a show about the goth kids is guaranteed to be hilarious. At least Scott Titterman Must Die is a fan favourite, to make up for it.
Parker made the point, "It sucks to miss an air date but after all these years of tempting fate by delivering the show last minute, I guess it was bound to happen," in a statement.
At the very least, we got to see pictures of Matt and Trey looking rather freaked out.
Like this: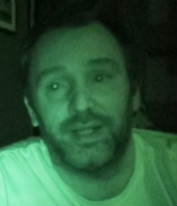 And this: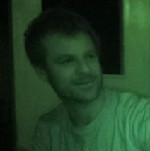 And Matt doesn't look too happy here: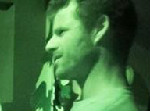 Seriously, though, are there no generators for the studio?