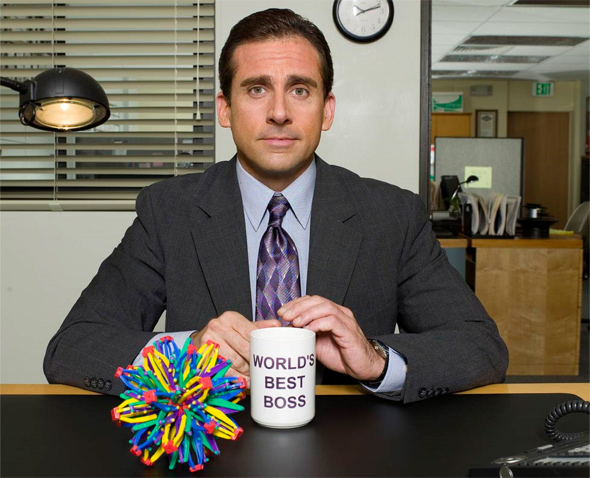 According to a report by Pittsburgh's Post-Gazette, posts on its… err.. gazette post that The Office executive producer Greg Daniels stated that Steve Carell, the boss Michael Scott from NBC's hit show The Office, will be leaving early.
Steve Carell had already mentioned publicly that this would be his last season on The Office in his role as Michael, a man so strange that he once said:
I'm an early bird and a night owl. So I'm wise and I have worms.
and such emboldening words like
People ask me, would you rather be feared or loved? Ummm easy, I want people to be afraid of how much they love me!
Michael Scott will surely be missed after the end of the current The Office season, considering he is one of the main characters and driving forces of comedy.
It turns out that The Office is losing Michael Scott in April, about a month before the season is over. Hopefully this will allow some sort of closure yet also hint or reveal the next boss to be– but that also means that there may not be an emotional send-off for Michael Scott or Steve Carell. Which would be kind of awkward.
In the next few months, we will surely know more. As long as the new boss isn't Toby, I'll keep watching The Office.