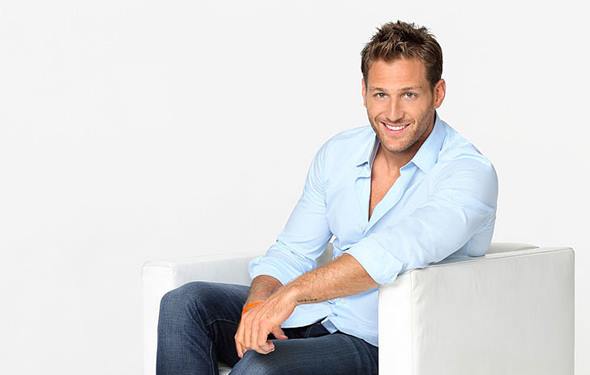 "The Bachelor" is ready to start 2014 with an entirely new season on ABC. This time around, ABC has broken their mold and brought in their first non-white contestant. Juan Pablo Galavis is ready to look for love on ABC. In fact, he has already found it, according to spoilers online. ABC has already wrapped production on this season. If you follow Reality Steve online, then you probably know all about the season and Juan Pablo's choice. If you don't follow the blogger, what can you expect to see on ABC this month?
"The Bachelor" returned to ABC on Sunday night with a look at Juan Pablo's life, and a look at the ladies he will meet. The actual series is set to premiere on Monday night. This is the episode where Juan Pablo will meet all the ladies looking to win his heart. Where did television viewers first see Juan Pablo? He appeared on the last season of "The Bachelorette" on ABC, and he was a fan favorite. The women fell in love with the soccer player, and ABC saw an opportunity to branch out. Juan Pablo's journey will start with twenty-five women, and a third of those women will be gone by the end of the first episode. A sneak peek shared by TV Guide just hints at the drama ahead.
ABC is banking on big ratings thanks to Juan Pablo's popularity, so the network will air several specials during January. These specials will air in addition to the weekly episodes featuring Juan Pablo. In addition to the special that aired last night, fans will see a behind the scenes look at the show, a bloopers special, and the wedding of last season's contestant, Sean Lowe. He will marry Catherine Giudici in a live wedding special on Jan. 26. Fans will be taken into the wedding planning before Sean and Catherine marry live on television.
Sean Lowe's wedding is only the first to come from "The Bachelor" franchise. Two couples have married after seasons of "The Bachelorette." ABC has been trying to help singles find love for over ten years, but most relationships end in break-ups. Things have started to turn around in recent seasons though. Another couple is ready to marry later this year. Desiree Hartsock sent Juan Pablo packing on her season of "The Bachelorette" earlier this year, but she is now ready to marry Chris Siegfried.
What is the fascination with these shows? Viewers tune in week after week to watch episodes filled with drama, tears, and fighting between the contestants. The person looking for love doesn't see the antics until the show airs. He or she might learn of them from the other contestants, but that usually leads to more drama. Last season of "The Bachelorette" brought in the lowest viewers for the franchise. Chris Harrison, the host of the series, even admitted that Desiree's season was a bit slow.
ABC is hoping things turn around in a big way with Juan Pablo.  The fact that he was so popular with the fans is why ABC snagged him for the new season. He was not one of the top four men left during Desiree's season. ABC usually picks one of those men for the next season of "The Bachelor." Juan Pablo drove female fans crazy.
Is it possible ABC made a mistake with their selection though? Desiree Hartsock was highly popular during Sean Lowe's season. She was sent home fourth to last, and she was a fan favorite as well. However, her season was a snooze. Ratings began to drop soon after the season premiered. Will the same happen here? Women love Juan Pablo, and women are the highest viewers for this franchise. It is likely ABC will score a win with him. However, they have overloaded January with too much. Four specials and four episodes will air before the end of the month. If anything kills Juan Pablo's ratings on ABC, it is this huge overload.
What do you think? Will you be tuning in to watch "The Bachelor" on ABC?