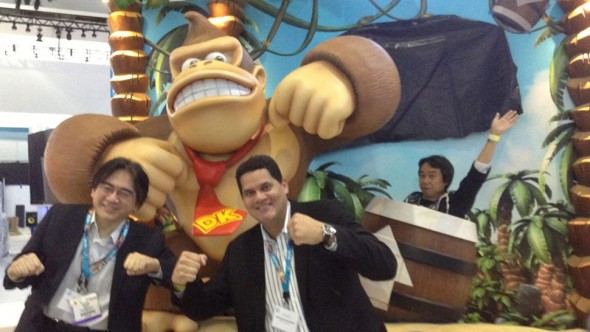 When it comes to the world of video games, very few companies have been around as long as Nintendo. During this time, Nintendo has made a killing in the industry and has some of the best-selling games of all time. Typically, when a game clears one million in sales, it is considered successful. It gets even better as you start clearing 10 and 20 million in sales. Today, we are going to cover Nintendo's top 10 best-selling games of all time. What is so impressive about this list is the fact that every game on this list has cleared 20 million in sales. The total of every game will be in worldwide sales.
10. "New Super Mario Bros. Wii" – 27.09 million
9. "Duck Hunt" – 28.31 million
8. "Wii Play" – 28.74 million
7. "New Super Mario Bros." – 29.26 million
6. "Tetris" – 30.26 million
5. Pokémon Red / Green / Blue – 31.37 million
4. "Wii Sports Resort" – 31.87 million
3. "Mario Kart Wii" – 33.92 million
2. "Super Mario Bros." – 40.24 million
1. "Wii Sports" – 81.51 million
As you can see from the list, five of the top 10 games on the list are Wii games, which is Nintendo's most successful system to date. Perhaps the most impressive thing is the fact that six out of these 10 games were released after the year 2000. This proves that Nintendo has continued to have success in later generations. Of course, five of these games were Wii games, and the other was on the DS.
In total, these 10 games have amounted to more than 362 million sold units. This is an amazing accomplishment in itself. Additionally, 16 out of the 20 best-selling video games of all time were Nintendo games. To put some of these numbers into perspective, the best-selling game on the PS3 was Grand Turismo 5 at 10.66 million. Even the best-selling game on the PS2, which was a system that outsold even the Wii, only sold 17.33 million, and that was Grand Theft Auto San Andreas.
Nintendo does have an uphill battle ahead of itself with the Wii U. So far, only a few Wii U games have even broke one million in sales. That being said, a number of big Wii U games are coming out this holiday season, and the Wii U is getting a big price cut this month. All of these things should boost not only the sales of the system but also sales of the games.
Until the Wii U really starts to take off, Nintendo can count on its 3DS to continue to sell like crazy. Over 15 3DS games have sold more than one million copies. To top all of this off, Pokémon X and Y will be released on the 3DS later this year. These games are sure to be big hits and more than likely become the best-selling games on the 3DS to date.
https://electrokami.com/wp-content/uploads/2018/01/electrokami.png
0
0
Electro Kami Staff
https://electrokami.com/wp-content/uploads/2018/01/electrokami.png
Electro Kami Staff
2013-09-17 08:25:24
2018-08-26 21:14:42
The Best-selling Nintendo Games of All Time