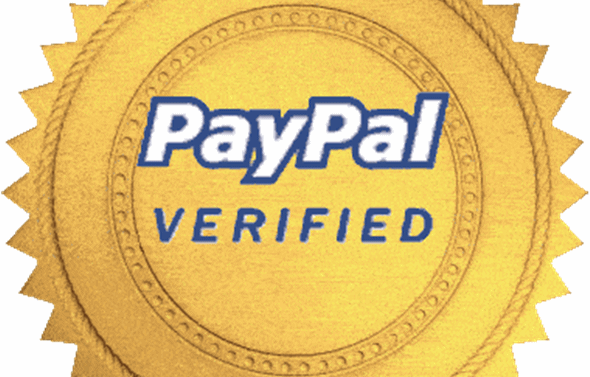 PayPal has been around for a while, and when it first came about, no one could have foreseen that it would grow into what it has become today. That being said, PayPal is still looking to expand even further. Now its goal is to get you to ditch your credit cards in favor of its service. Of course, PayPal knows that people love their credit cards, so the only way they can get you to switch is to offer you free stuff, and that is just what PayPal is doing.
PayPal has announced the release of a new, redesigned mobile payment app. This app, which was just released on Thursday, offers over $100 worth of in-store deals that are only available via the PayPal app. On top of this, more restaurants are joining PayPal's "Order Ahead and Skip the Line" feature. This is an experimental idea that has really caught on. In short, it allows you to pay for your meal without having to wait for your server to bring you the bill.
The truth is that PayPal has been around for more than a decade already. Recently, however, the marketplace has started to get a little crowded. PayPal is no longer the only option that people have when it comes to making online payments. Other companies like Square and Venmo have popped up as of late. However, PayPal admitted that it does not see these companies as its competition. Instead, they are more worried about taking on credit card companies because this is what a lot of people have grown comfortable using.
Jeff Loman, who is the current product manager for PayPal Mobile, said that consumers have been using the same method of payment for the last 100 years or so. They like to walk up to the checkout and swipe their cards. People have come to like this because they know how it works. They walk up, swipe the card and they get their stuff. So how does PayPal fight this? By offering savings and rewards. People need to feel like they are getting an additional value for using PayPal.
PayPal has been battling credit card companies for a while, ever since it came up with the BillMeLater feature, which gives people the chance to buy something now and pay for it later. In short, it works much in the same way as a credit card, but you can simply attach this feature to your current PayPal account. Since PayPal offers its own debit card, the BillMeLater feature makes it like having a debit and credit card in one.
The PayPal app has already been around since 2008. This app allows you to fully manage your PayPal account right from your phone. You can make transfers, add funds and do almost anything that you can do on your computer right from your smartphone. The app now also lets you use the shop tab to find shops in your area where you can redeem deals. These deals are given to you automatically when you make an in-store purchase using your PayPal app.
https://electrokami.com/wp-content/uploads/2018/01/electrokami.png
0
0
Electro Kami Staff
https://electrokami.com/wp-content/uploads/2018/01/electrokami.png
Electro Kami Staff
2013-09-06 15:12:13
2018-08-26 21:13:43
PayPal to Replace Credit Cards with New App Update