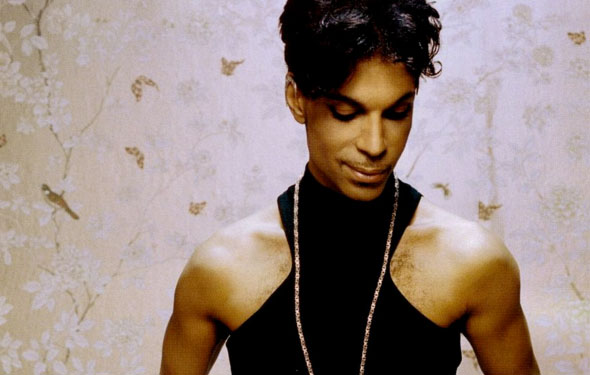 Prince is one unique dude. Therefore, you might be surprised to learn that other artists have done his songs — sometimes better. For instance, the world might not have ever been introduced to Sinead O'Connor without her big ballad on a Prince song. Prince recently played a long string of dates in Los Angeles, so it seems like as good a time as any to reconsider some of the cover versions of his songs that are out there.
1. "Nothing Compares 2 U" – Sinead O'Connor
http://www.youtube.com/watch?v=iUiTQvT0W_0
Prince has a reputation for being a sex god and a party starter. Yet some of his best songs are the sad ones. Nothing else Sinead O'Connor recorded before of since compares to this cover. It's just so sad, you might wish the world had actually ended in 1999.
2. "I Feel For You" – Chaka Khan
The combination of Stevie Wonder's harmonica and Prince's original groove made this one of Chaka Khan's biggest hits. Admit it; you love to stutter her name at the beginning, too.
3. "Kiss" – Tom Jones
http://www.youtube.com/watch?v=pRQtldkHT3E
Before Prince seduced girls in Purple Rain, women were throwing keys and panties up on Tom Jones' concert stage. He's still sexy after all these years. Let's see if Prince can, um, keep it up as long.
4. "If I Was Your Girlfriend" – Eels
http://www.youtube.com/watch?v=TzcLZN0KTL4
TLC was the first choice, until this twisted version came up on YouTube. After all, it kind of needs to be sung by a guy anyway. Eels is probably a band after Prince's own heart.
5. "Darling Nikki" – Foo Fighters
http://www.youtube.com/watch?v=wEoYKYA9oHE
This one was included specifically because Prince — now the good JW — no longer sings it all the way through. Also, it's a perfect song for a hard rock band like Foo Fighters.
https://electrokami.com/wp-content/uploads/2018/01/electrokami.png
0
0
Electro Kami Staff
https://electrokami.com/wp-content/uploads/2018/01/electrokami.png
Electro Kami Staff
2011-05-16 17:20:53
2018-08-26 21:14:20
Five best Prince songs done by other artists