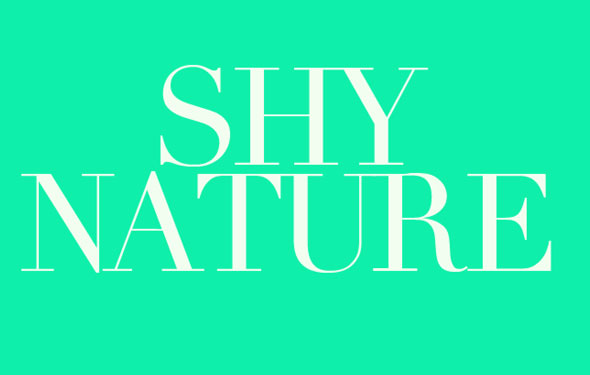 SHY NATURE, a fresh sounding indie rock band hailing from London, is a group of talented musicians with a sense of nostalgia that matches up with gamers and reminiscent twenty-somethings alike.
They are comprised of five members – William on vocals/guitar, Philip on guitar, Matthew on drums, Gary on keyboards, and Chris on bass.
Perhaps starting out on strange terms, William and Philip made friends with Matthew after knocking over a fridge during what sounds like an awesome party. Joined by Gary and Chris, the new and old friends stuck together to form a multi-disciplined group with a great vibe.
Here is their great song Deadly Sin, which you can download or listen to via SoundCloud (put it on your playlist now!):
I had a chance to talk with Matt about their song Deadly Sin as well as the 8-Bit Paperboy Edition that their keyboardist produced.
Honing their sound and getting prepared for their album release
Cameron: Who is SHY NATURE inspired by music-wise?
Matt from SHY NATURE:
A mixture of things – artists like Joe Jackson, Kate Bush and George Harrison definitely inspire us in terms of songwriting, with contemporary bands like The Walkmen and The Strokes being key influences in the way we arrange our tracks. With both of those bands, we love the simplicity of their sound and use of instruments like a wailing organ amongst layers of guitar and driving percussion.
Outside of this, there's a fairly wide range of different things we listen to which probably all play a part in some way. With the 8-Bit version of Deadly Sin, inspiration came from a few of us being properly into SNES gaming in our younger years, with the iconic melodies and pleasingly lo-fi production values in games like Super Mario being something that's stuck with us as we've grown up.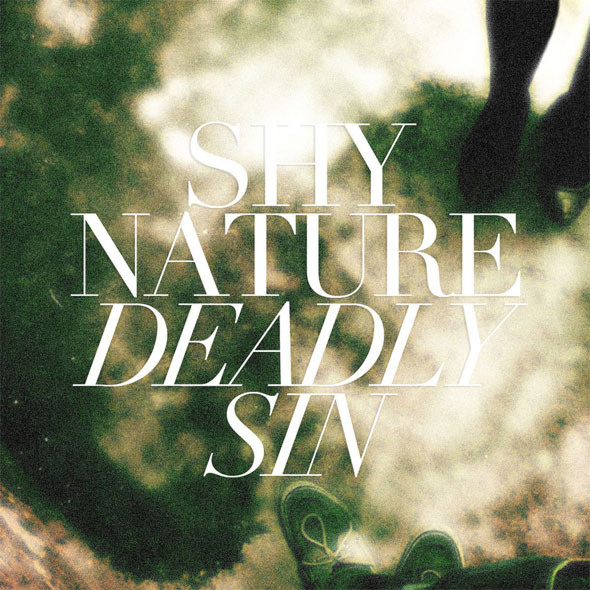 Cameron: Are you excited for the release of your EP?
Matt:
We're really, really excited about it. The main purpose of releasing Deadly Sin was always to act as a platform for our first EP, which showcases a few different sides to our sound and includes some of our favourite songs which we've written so far.
We will be announcing a release date shortly, but are aiming for around September time, with a couple of tracks going online in the months before hand to help build interest. Similar to Deadly Sin, the lead track has a big, summery sound – we've had a great response playing it live, so can't wait to share the recorded version.
Before the release, we'll actually be recording a second EP, scheduled for potential release in early 2014. We always want to be thinking about what's coming next, and have lots of material we're keen to record and share to continue driving our momentum as a band.
8-Bit goodness
A while back, we featured a video highlighting a There Will Be Blood video game adaptation, which had music produced by Luciano Rossi, who has recorded and produced 'Deadly Sin' by SHY NATURE.
This unique angle on movie music and 8-Bit game sounds led keyboard player Gary to create an 8-Bit version of Deadly Sin.
Cameron: What inspired you to use Paperboy for the 8bit edition? The original tune seems to fit very well with the bike riding – was that just a nice coincidence?
Matt:
Gary (our keyboard player) produced the 8-Bit version one afternoon, and after sharing amongst the rest of us we figured it would be cool to find a way to accompany it with video.
Paperboy was a pretty memorable title from our SNES youth and the idea actually came to mind quite quickly – we tried a couple of games but found the frantic nature of the Paperboy gameplay and almost constant motion seemed to really work with the pacing of the track.
Actually getting a usable run through captured was another story… there were many midway crashes (this swiftly reminded of Paperboy's frustration potential) but eventually we got a clear, one-shot take which seemed to flow naturally with the song.
Cameron: Who was playing the Paperboy game used in the video? They got fired!
Matt:
This is true – we blew it. The player was me and fairly safe to say the performance won't be challenging any Paperboy leader boards. Though as you stated, it does fit well with our track so from that perspective, I think I did pretty good.
Deadly Sin (8bit Paperboy Edition) by SHY NATURE – Quite possibly the coolest soundtrack for Paperboy ever!
Check it out:
Find more information about SHY NATURE at their website.
https://electrokami.com/wp-content/uploads/2018/01/electrokami.png
0
0
Electro Kami Staff
https://electrokami.com/wp-content/uploads/2018/01/electrokami.png
Electro Kami Staff
2013-06-03 15:52:27
2018-08-26 21:14:19
Indie rock band SHY NATURE: Playing Paperboy, fridge destruction, and their crisp driving single Deadly Sin