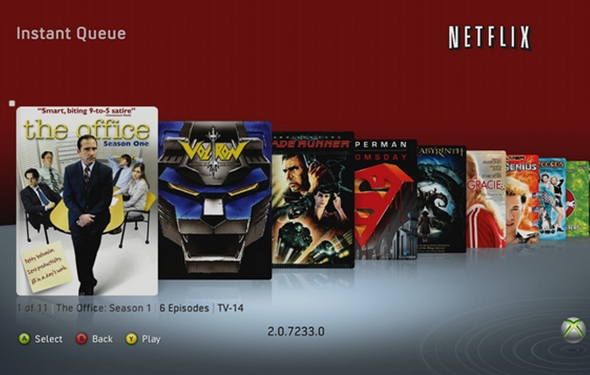 Netflix is one of the most popular movie-streaming services on the internet. However, just because it is the most popular, does not mean it is perfect. There are a number of flaws that you get with Netflix, and one of those is having one profile. Typically, there are multiple people in your house that watch Netflix, and none of them like the same movies. What ends up happening is your kids or significant other rates a cartoon or chick-flick highly, and you are left getting recommendations that you do not want from Netflix. Well, this may soon be a thing of the past thanks to a new upgrade to Netflix.
Just this past Thursday, Netflix announced that it is bringing multiple user profiles to its online streaming service. In short, this service will allow single accounts to have multiple user profiles. So your kids can like all of their favorite movies without it affecting your ratings. This service will be made available worldwide and may be available for some at the time of this writing. If it is not offered in your area right away, you will have it within the next two weeks. That being said, the multiple user profile option will not be made available on all devices right away.
This new feature has actually been a work in progress for Netflix for some time now. This streaming company first started testing this profile service back in January. Netflix explained this new feature in greater detail by saying that each account will be able to add up to five user profiles. They will even be able to specify if the profile is for a kid under the age of 12. If the profile is just for kids, then they can only add and like movies from the "Just for Kids" section of Netflix. Just like your Netflix account in the past, recommendations will be given to different profiles depending on the movies the users have rated.
When Netflix was first testing this new feature, it was pretty basic. However, now Netflix has said that it is adding a number of other features to it. For example, you will be able to set your Facebook profile as your Netflix avatar. This is, however, assuming that you have already linked your Facebook and Netflix accounts.
Neil Hunt, who is the chief product officer for Netflix, said:
"We continually innovate and are proud to deliver an even better, more personal Netflix experience. Now everyone in your home can have their own Netflix experience, built around the TV shows and movies they enjoy. No longer will your Netflix suggestions be mixed up with those of your kids, a significant other, roommates, or house guests."
https://electrokami.com/wp-content/uploads/2018/01/electrokami.png
0
0
Electro Kami Staff
https://electrokami.com/wp-content/uploads/2018/01/electrokami.png
Electro Kami Staff
2013-08-02 07:17:08
2018-08-26 21:13:43
Netflix Upgrading its Service to Include Multiple User Profiles