Music and film have always gone hand in hand. From the glory days of the silent era, where actors and scenes were muted but whose actions and emotions were enhanced by live orchestras, to the present state of cinema where scores and soundtracks enlighten an audience to a specific mood or feeling that would otherwise have gone unnoticed, music has had an incalculable impact on the way we perceive film.
And while most directors will have an original score to accompany their film, many an auteur choose to fuse the score with a soundtrack consisting of songs that either contain similar thematic weight as their material or are just too good not to use on film. Some soundtracks succeed more than others and the ones that do forever meld the image on the screen with the song playing majestically in the background.
Case in point: six soundtracks that bring emotion and connectivity to their respective films and enhance their film's success to the infinite degree.
1. Almost Famous
Cameron Crowe worked as a journalist for "Rolling Stone Magazine" when he was fifteen years old. So it is fitting that his semi-autobiographical film "Almost Famous" would support not only some great tunes, but a soundtrack that is as strong as the film and fully supports the characters through thick and thin. Music is a character in this film, one that you can sing along to and one that brings more to the table in terms of aesthetic than most soundtracks can ever hope to do. With artists like The Beach Boys, David Bowie, Yes, and Cat Stevens all on glorious display, this is a soundtrack that meshes perfectly with its film and one that has created some of the most memorable music scenes in the history of film.
Side Note: There are a ton of songs in the film that never made the soundtrack, so if you have the time watch the movie and take notice to how seamlessly Cameron Crowe infuses songs to match the state of mind of his characters.
2. The Big Chill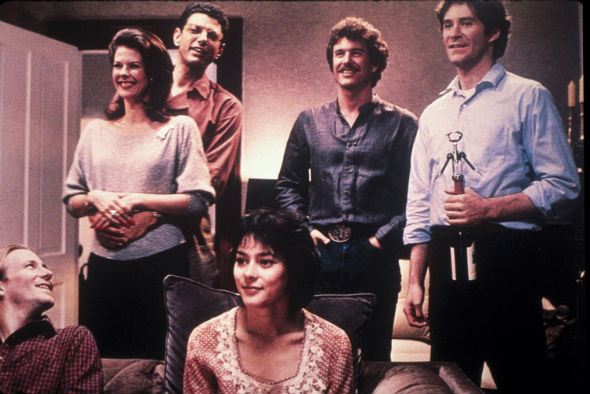 Perhaps one of the first films to expertly use a soundtrack to support the action and the characters, 1981's "The Big Chill" could be considered dated by today's standards but the impact of the soundtrack is as strong today as it was in '81. The film follows a group of college friends who spend the weekend together after one of their old classmates commits suicide.
The film is very real and earnest in its intentions to display the nature of friendship and how it morphs over time, and the stellar cast never fails to keep everything grounded and relatable. The script is great, director and co-writer Lawrence Kasdan based a lot of the story on his days in college, but what never fails to stir emotion is the soundtrack, which is loaded with rock and roll and R&B classics. From Marvin Gaye to Three Dog Night, every song breathes a refreshing life into an already lively film.
3. Boogie Nights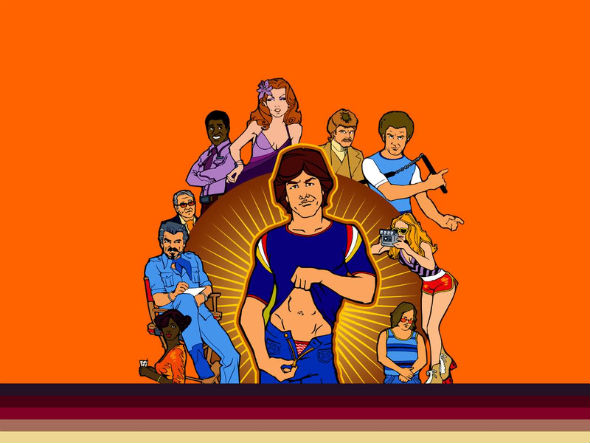 Watch Paul Thomas Anderson's "Boogie Nights" and you will find music in just about every scene. From Michael Penn's moody score, to Dirk Diggler and Reed Rothchild's "Feel My Heat" and yes, to that magnificent soundtrack displaying the ease of the 70's and the raucousness of the 80's, "Boogie Nights" is truly a film supported and enhanced by music. Set in the already aging porn world of the 70's, every interaction and reaction seems brimming with righteous songs that set a mood, enlighten a viewer and get your foot a' tapping.
What Anderson does so well, and similarly to the aforementioned Cameron Crowe, is both obviously and cryptically underlie their scenes with songs, to the point where once you've seen the film a few times, you start to hear songs you never knew were in the film, creating a new and more textured experience with every viewing.
http://www.youtube.com/watch?v=I1pDgVKq2hI
4. Goodfellas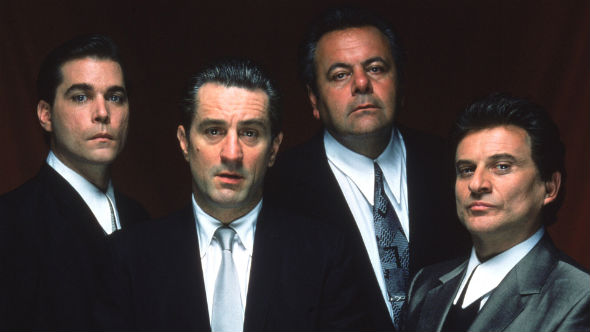 Anything a young, emerging filmmaker needs or wants to learn about the influence of music in film needs solely to watch a Martin Scorsese picture. He has the most tuned sense of transitioning, from song to film, and continuously uses it to his film's advantage. But what he does so well is disguise the violence in his films with great music that juxtaposes gritty, unflinching disorder with an almost uplifting tranquility.
Though any number of his film's soundtracks could have made this list, there is simply not enough room nor words to do them justice, so his 1990 gangster opus "Goodfellas" will do more than suffice. Following mobster Henry Hull from his meager beginnings to his eventual disintegration, Scorsese has accompanied Hull's journey with an outstanding soundtrack to capture the violence, excess and unnerving nature of a life in crime.
http://www.youtube.com/watch?v=igHuG0HWVf4
5. Fear and Loathing in Las Vegas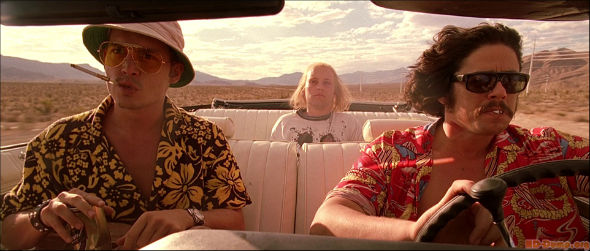 Drugs, psychotropic lizards, Las Vegas and a killer soundtrack; four ingredients of Terry Gilliam's heady and faithful adaptation of Hunter S. Thompson's "Fear and Loathing in Las Vegas". Propelled by the trippy and enthralling performances of Johnny Depp and Benicio Del Toro, "Fear and Loathing" is a psychotic journey into the paranoid world of drugs, journalism and the American "Dream".
Gilliam has always had a knack for the bizarre but here he goes all out, using Thompson's prose as a map of the inebriated, following every twisty and coked-out turn with startling visuals and, of course, a pitch perfect soundtrack. From the opening scene held together by "Big Brother and the Holding Company" to our heroes obsession with The Jefferson Airplane's "White Rabbit", this a soundtrack that hits every note with gusto and brings the audience deeper into the rambling, incoherent yet totally justified and meaningful point of view of Depp's Raoul Duke.
http://www.youtube.com/watch?v=_d0hEzXrWT4
6. The Royal Tenenbaums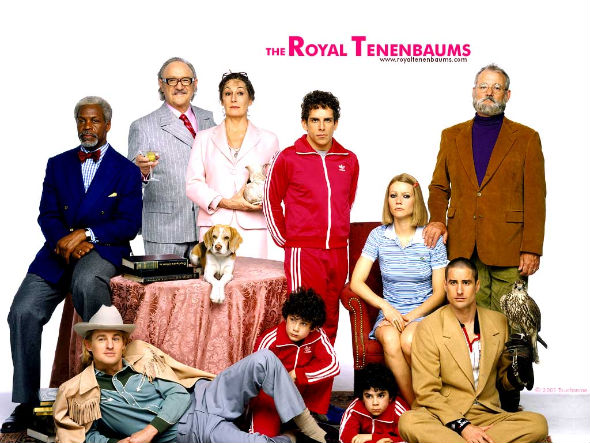 In 2001, Wes Anderson introduced us to a version of New York never before captured on film and a family whose distrust, depth, and humor could only be defined as dysfunctional. "The Royal Tenenbaums" follows the titular family as their patriarch Royal, played impeccably by Gene Hackman, pretends to be diagnosed with stomach cancer in an incredibly misguided attempt to win back the family he abandoned more than twenty years ago.
Anderson's visual flare and is odd ball sense of humor makes "The Royal Tenebaums" a wholly original experience, on defined by colorful characters, off kilter settings and a soundtrack that puts it all into place. With songs by the Ramones, Bob Dylan, Elliot Smith and Nick Drake, this soundtrack is provocative, fitting and unbelievably moving. Every song has been selected for a reason, and that is in aid of the story. It is another rare case where the soundtrack helps boost the film from mystically inviting to eternally unforgettable.
https://electrokami.com/wp-content/uploads/2018/01/electrokami.png
0
0
Electro Kami Staff
https://electrokami.com/wp-content/uploads/2018/01/electrokami.png
Electro Kami Staff
2011-08-26 15:38:12
2018-08-26 21:14:19
Six Scintillating Soundtracks